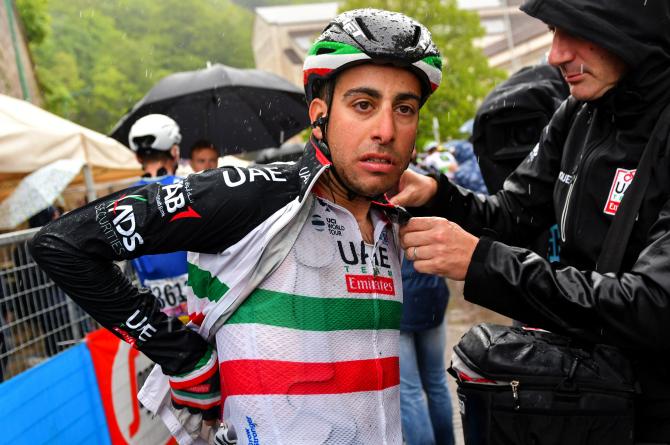 After a disappointing Giro d'Italia, Fabio Aru has explained the reasons behind his poor performances this season, telling La Gazzetta dello Sport that the wrong type of training coupled with food allergies are the reason why he didn't perform.
"I only made it to stage 19 thanks to my mental strength and desire to fight on. I had about an hour of riding in me," Aru explained.
"In the final stages of the Giro I felt empty, swollen and lacking energy. I was retaining liquids and never felt good. I've rarely given up in races, I know how to suffer and hope that things get better. This time things just got worse and my Giro turned into a nightmare."
"I discovered an intolerance to gluten three years ago, but never really got to the bottom of it and perhaps didn't feel the effects until this year,".
"It's not celiac disease but when you're suffering, you can struggle to absorb carbohydrates. There's also gluten in the gels or maltodextrin. Now, I've limited the amount of pasta and carbs I eat and eliminated dairy products. I feel lighter and better on the bike.
"I was always chasing my form, and that led me to do too much," Aru admitted. "If you're not going well, you automatically think you need to do more and so you did six hours instead of four, you think an altitude camp is the best option. But it all led to my form being up and down like a roller coaster.
"My training demolished me and my body paid the price. I started the Giro tired and stressed out. That's why we've decided I should spend more time at home, but include more races, not thinking about the results but test myself and to feel the atmosphere of racing."