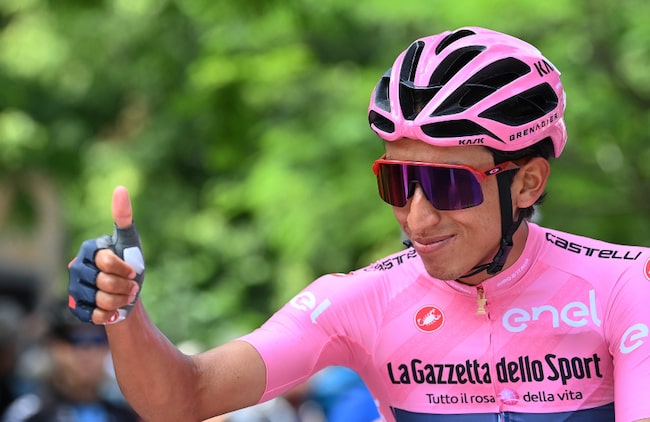 Six months after his crash when he ran into a stationary bus, Egan Bernal seems to be closer and closer to make his comeback.
Javier Guillen, Vuelta a Espana race director, says the Colombian will be in his race this August.
In an interview with Radio MARCA, Guillen said that Egan Bernal will be at the start in Utrecht on the 19th of August. This, although unconfirmed by his team, is a good sign that the Colombian will back in competition soon.
Bernal has been training in Andorra in the last few weeks with Ineos Grenadiers riders who are scheduled to race at the Vuelta. This of course is no guarantee that he will be at the start, but the chances seem increasingly higher.
It has been rumoured that he could be back to racing at the Vuelta a Burgos in the coming week, however the team is still deciding on the best path for the Colombian. Earlier this month, he said he was hopeful of racing the late-season Italian classics.