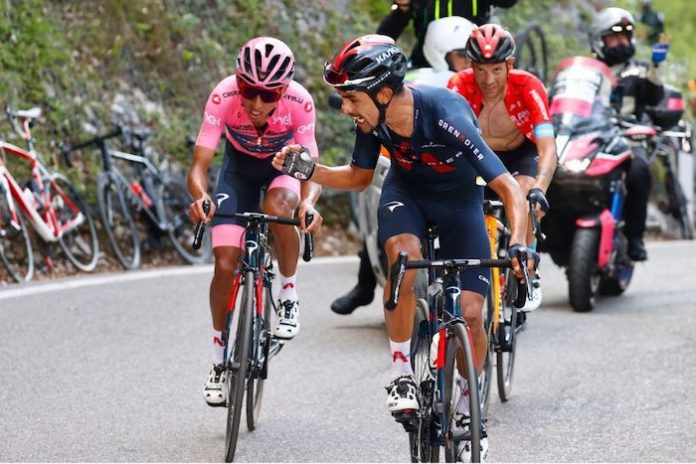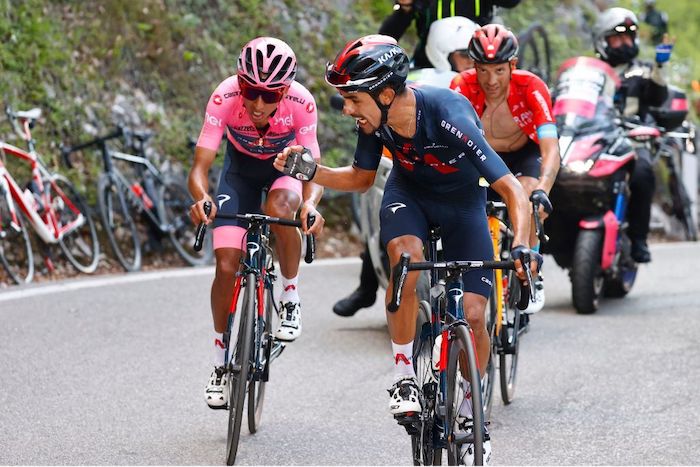 Maglia rosa wearer Egan Bernal did not have his best day in this Giro today, but managed to limit the damage.
"I had a bad day, that's right. But may I also emphasize how strong Simon Yates was? At my best I might not have been able to follow him," he said at the press conference.
"The last two kilometers were much less steep than I had in mind," Bernal admitted at the press conference. "With that knowledge I would undoubtedly have gone a little less deep on the steep part before and had more energy left to take some time back in the final kilometers."
"You can't explore every stage in advance in a grand tour. But here it might have been useful", he said. "But I don't want to make a drama of that loss either. Partly thanks to Daniel Martinez, I was able to limit the damage. He waited for me, motivated me and that gave me extra energy. "
During analyzes on the rest day, it was mainly concluded that Bernal was unbeatable in this Giro.
"Of course something like that flatters my ego," he laughed. "But at the same time I realized very well that something can happen to someone every day in a grand tour. Me too, because no one is unbeatable. You have just seen it. One day you are the best, the next day it is someone else. "
"What exactly happened? You saw that, didn't you? Yates attacked a few times on the very steep parts. At one point I could no longer follow. It is normal to give up trying to follow someone who is riding faster. But I have stayed calm and focused. It was better to save some energy and stay in Damiano's wheel. "
"Indeed, it sometimes happens that as a rider you are not at your best the day after the rest day. But I also want to emphasize here how strong Simon Yates was. Maybe I couldn't have followed him at best. He was just the best of the two of us today. I have to accept that. "