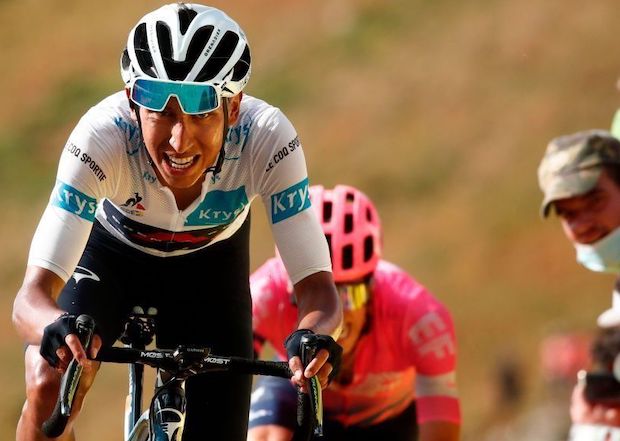 Egan Bernal says he's in same shape as last year and has his best numbers ever but he's still losing time to Primoz Roglic and Tadej Pogacar during his Tour de France title defence.
"I felt good, actually. I tried to do my best but they were stronger than me. I could do nothing, but actually I was feeling good the whole day. We need to see what will happen in the next days," Bernal said after he slipped to third place in the GC, 59 seconds behind Roglic, after stage 13.
"I'm looking at my numbers and I'm doing some of my best numbers. If the others are stronger, I can do nothing. I don't know, we will see what happens."
"From now on I will look at it day by day. We must continue to focus and manage our efforts. In any case, I'm not giving up. We have to keep morale high and do our best," Bernal said.
The GC battle will continue on Sunday with a summit finish on the Grand Colombier.