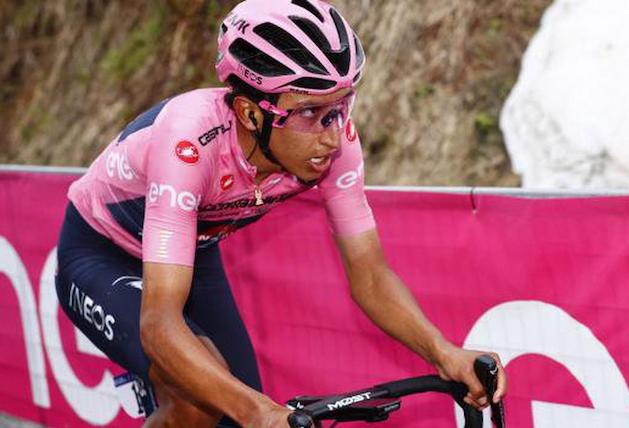 Egan Bernal will be able to race again within a month says Gustavo Uriza, neurosurgeon at the clinic where Bernal was treated after his crash.
Uriza called Bernal's fractures "cured" in an online press conference.
"From the 120th day after the accident, I think Egan will be able to return to his maximum power, stand on the pedals and resume competition, in shape," said Uriza, 95 days after Bernal crashed into a bus.
"His coaches in Europe are the ones who have to give the green light. But as far as I'm concerned, he's ready at that point."
On January 24, the Colombian climber collided with a stationary bus at high speed while training in his home country. He ended up in the ICU with a broken spine, a broken right femur and a broken right kneecap. The 25-year-old INEOS Grenadiers rider also suffered multiple broken ribs, a perforated lung and chest trauma. He had to go under the knife several times and said he almost suffered a spinal cord injury.
A month after his accident, Bernal was able to ride a recumbent bike indoors again, two months after the incident he cycled outside for the first time.
A few days ago it was already announced that the Colombian would complete the last phase of his rehabilitation in Europe.