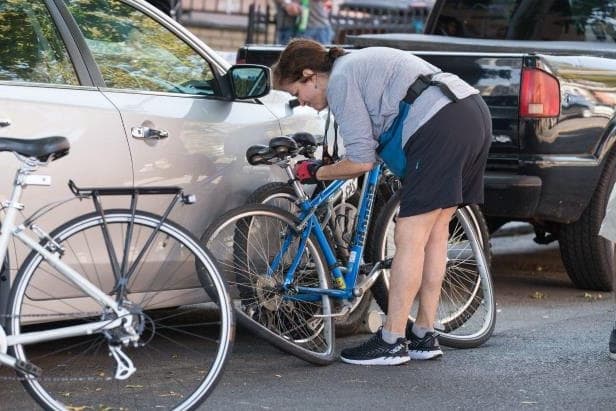 A driver from Nottinghamshire, U.K., who ran over a cyclist at a roundabout, causing serious life-altering injuries, has received a £200 fine.
The victim was an experienced cyclist who completed triathlons before the incident.
Kay Melvin pulled out in front of a cyclist who was already on a roundabout. He tried to avoid her but was hit.
"The front offside wheel went over his chest and the rear offside wheel over his helmet. He suffered serious life-altering injuries." said Ann Barrett, prosecuting. "The helmet prevented a significant head injury."
Tom Gent, mitigating, said: "She is genuinely devastated that her mistake has caused the injuries it has done."
"It had been raining that morning and visibility was reduced at the busy mini roundabout, which has a white circle painted on the road. She checked the road before pulling out.
"It seems she looked and saw no car or any such vehicle and nothing on the roundabout. She must have looked beyond the cyclist who was already present. She accepts entirely she missed him, overlooked him.
"She accepts her driving fell below the required standards and it is something she bitterly regrets. There is genuine remorse. She has been badly affected by what has happened. It is something she has struggled to come to terms with."