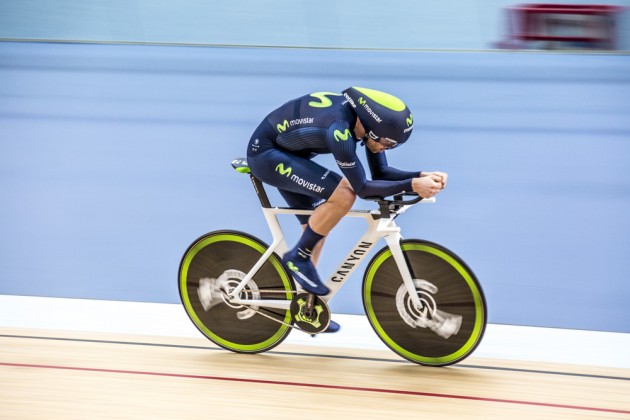 Alex Dowsett has revealed he is considering another attempt at the UCI Hour Record.
The Movistar rider broke the record in May last year with a distance of 52.937km, but it was eclipsed just a month later when Bradley Wiggins recorded 54.526km.
Wiggins has tipped his compatriot to be the next holder and Dowsett is confident he can make the 1.6km improvement needed to re-break record.
"What I would love to do is another hour record attempt. There's a lot of people who want me to do it within the team, but just getting it together is logistically difficult.", said Dowsett.
"We will attack it the same way we attacked the last one and just look to break it – no egos, no trying to prove how good we are. We just want to get that record and do it in the most conservative, risk-safe way as possible. We're not interested in putting on a big old show because it's a big mark. But it's in me. The numbers show that it's in me."
Dowsett is as yet unsure when his attempt will take place. However, he hinted it will most likely take place at the National Cycling Centre in Manchester, scene of his successful 2015 attempt.
"I was super-scared of it the last time, but I've done an hour now and I know what it's like. Attack it right and it's nowhere as horrific as people say. Attack it wrong and it's the worst thing you'll ever do in your life."