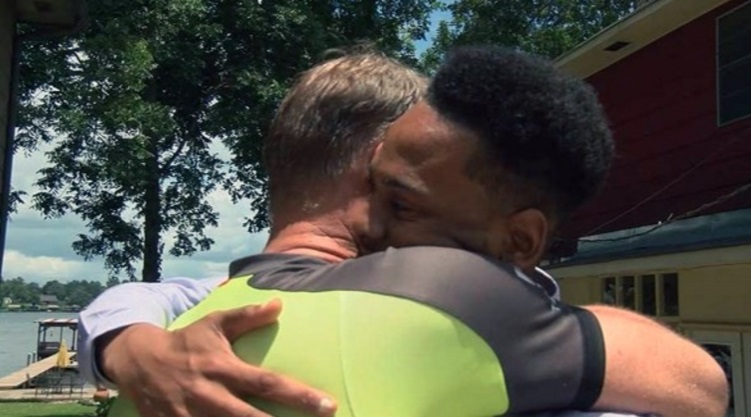 Earlier this year, Bill Conner lost his 20-year-old daughter, Abbey, in a tragic accident. 
In the wake of this tragic loss, Bill Conner resolved to do something extraordinary to honor his daughter's short life. On May 22,  a day after his son, Austin, graduated from college, he embarked on a ride across the country.
Beginning in his hometown of Madison, Wisconsin, Conner traveled 2,600 miles to Broward Health Medical Center in Fort Lauderdale, Florida, where Abbey's organs were recovered for donation back in January. "This is what she would want me to do," Conner told CBS.
"She registered. It's something that she knew a long time ago. Unfortunately, it came to fruition, but that's Abbey," Conner said. "If you had her as a friend she always had your back, and for her to be helping people in need — that fits who she is."
Conner would later find that Abbey's organs saved the lives of four men, ages 20 to 60. On Sunday, he was able to meet 21-year-old Loumonth Jack, Jr., a heart transplant recipient. Back in January, the Lafayette, Louisiana, suffered a heart attack and was given limited time to live. Abbey's healthy heart ended up being the miracle he needed to surive.
Conner was given Jack's contact information and reached out to the young man several times before they arranged to meet in Baton Rouge on Father's Day, 1,400 miles into Conner's trip. After sharing a minute-long hug, Jack pulled out a stethoscope so Conner could hear his daughter's heartbeat for the first time since she died in January. Listening carefully, surrounded by Jack's friends and family, Conner heard the thumping. Both men began to tear up.
Conner is now continuing his ride to Florida, and is nearly $15,000 towards the $20,000 that he is aiming to raise online in his daughter's memory.