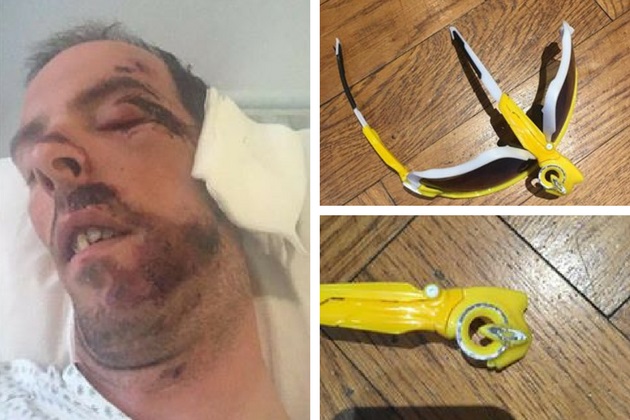 A club rider from UK who wore a pair of counterfeit Oakley sunglasses in a race, for fear of damaging his authentic pair, ironically injured himself because of the knock-off glasses when he did crash.
Jamie Maidment was racing in the Alan Rosner Memorial Races when he crashed heavily, landing on his face. He suffered some very nasty facial injuries and he is now running a social media campaign to warn other riders.
"Part of the reason for my relatively long stay was actually my choice of eyewear. And I feel like this is worth sharing with everybody," said Maidment.
"The problem is that genuine Oakleys are impact tested to quite a high degree whereas these are not. I discovered this when I face-planted. The right earpiece snapped clean off and caused a quite significant laceration above my right eye. Frankly, I'm lucky it didn't blind me.
"Please bear this in mind next time you're shopping for cycling sunglasses. The cheap copies are great if you never intend on crashing them."