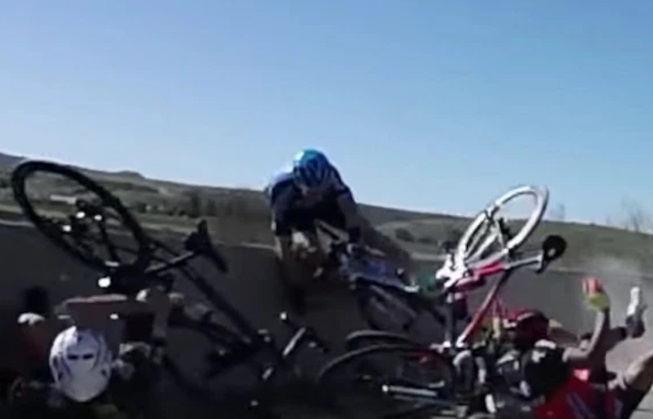 Video has emerged of the terrifying moment a cyclist was left clinging for his life after a dramatic crash on a bridge in California.
The frightening scenes happened during the final sprint in the Santa Barbara Road race as dozens of riders sped towards the finish line.
His Carefast/Storck Cycling Team said, "We are very thankful for the outpouring support from many who were there and more importantly those that helped him off of the bridge.
The team confirmed that the man in question, Mike Allec, miraculously walked away from the incident relatively unharmed.
"Words cannot express the gratitude for him being able to walk away from this with road rash, this could have ended much much worse."