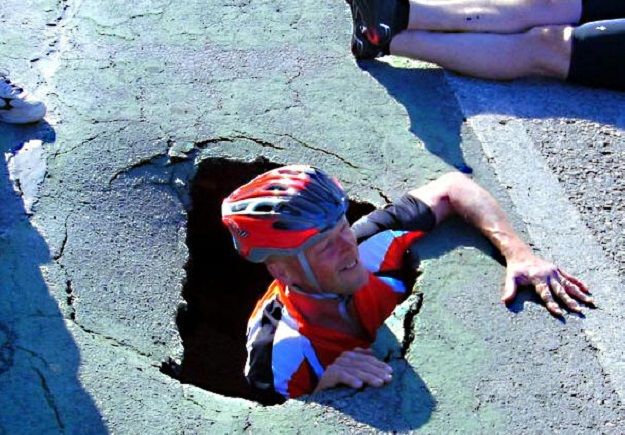 A casino worker tried to defraud Cardiff council of more than £135,000 by pretending he fell off his bike after hitting a pothole, a court heard.
Luboya Tshibangu, 38, broke his ankle when he skidded on a slippery surface and fell off his bike in 2012. But he blamed a pothole 2850ft away from the scene for the accident – and tried to claim over £135,000 from Cardiff council.
In October 2013, he provided pictures of the state of the road, but under Section 58 of the Highways Act (1980), the council rejected the claim as it was allowed to defend cases, as long as there had been a reasonable schedule of maintenance and upkeep in place.
"The culpability of the defendant is high because the fraudulent activity was sustained over a period time from 2013-2017 and the defendant went through more than one firm of solicitors to pursue the false allegation," prosecutor Heath Edwards told the court.
"There was significant planning on behalf of the defendant who identified an area where he know a pothole exists, went to that site, took photographs of it and instructed solicitors on a number of occasions."
Tshibangu was found guilty of fraud and sentenced to three-and-a-half years in jail.