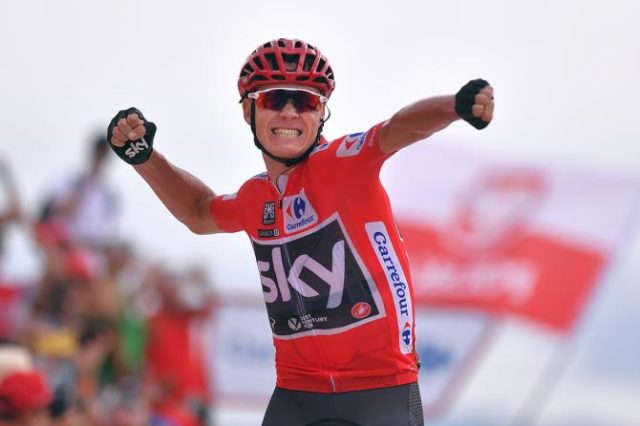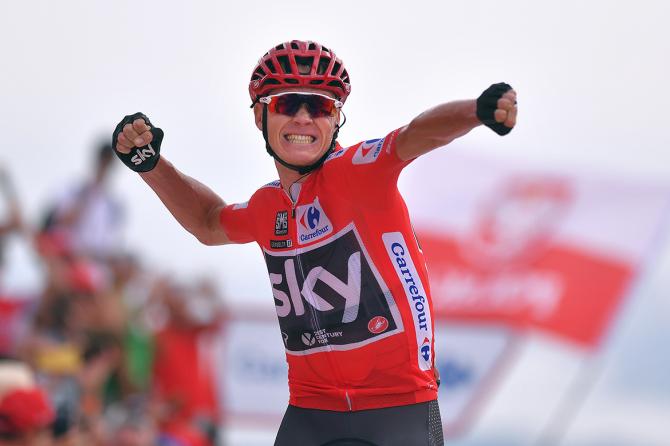 (AFP) – Chris Froome says a 61 seconds lead over Vincenzo Nibali is the ideal platform to win the Vuelta a Espana, especially with a 40km time trial on Tuesday.
"After the Tour de France, I feel very good," said Froome who won his fourth Tour de France in July but who has never won either the Giro d'Italia or the Vuelta.
"Given this position I am in right now, after two weeks of racing, this is pretty much the dream scenario," he said on the final rest day of the 21 stage race.
"I planned the season to race less earlier on and do a specific training camp for the Vuelta after the Tour and it is paying off. I think we are in a fantastic position."
"I've been looking forward to the TT (time trial). It's certainly going to be one of the more crucial stages that will decide this year's Vuelta GC.
"If I can take a little time off Nibali and if I can extend my lead at all that would be fantastic."
But Froome, aiming to become only the third rider to win the Tour and the Vuelta the same year, was taking nothing for granted.
"Nibali is not such a bad time-triallist. I'm not taking anything for granted," he said. "There is a lot to be done before reaching Madrid.
"We can also expect some aggressive riding from (Alberto) Contador,"
Contador is currently ninth, 3min 39sec off the pace but in his final Grand Tour before retirement the Spaniard was in the mood to dig deep.
"Getting on to the podium will be difficult but is not impossible," said Contador. "But there are some big, big stages left to race and I'll do what I can," he promised.
Tuesday's 40.2km time trial around the Rioja vineyards is almost totally flat.
"It's a stage that suits Froome perfectly," admitted Contador.