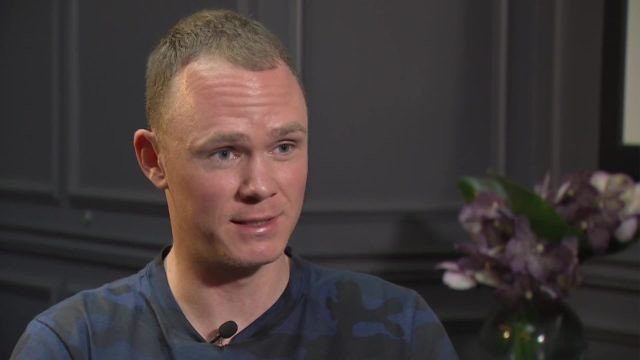 In an interview with BBC, Chris Froome said he "knows the rules" and there was "no wrongdoing" after returning an "adverse" drugs test at the Vuelta a Espana.
Froome won his fourth Tour title this year and followed it with a victory at the Vuelta. But the Team Sky rider, who has not been suspended, had a concentration of asthma drug Salbutamol two times higher than the World Anti-Doping Agency's permitted levels.
"I understand this comes as a big shock to people," he said. "I certainly haven't broken any rules here. I can understand a lot of people's reactions, especially given the history of the sport. This is not a positive test.
"The sport is coming from a very dark background and I have tried to do everything through my career to show that the sport has turned around."
"I have been a professional cyclist now, treating my symptoms and racing with asthma, for 10 years," said Froome. "I know what those rules are, I know what those limits are and I have never been over those limits.
"I have got a very clear routine when I use my inhaler and how many times. I have given all that information to the UCI to help get to the bottom of it."
"I am racing against guys who are looking for any kind of weakness," he added. "I am not going to admit through a Grand Tour that 'yes. I am suffering with something', because the next day my rivals will come out absolutely swinging."