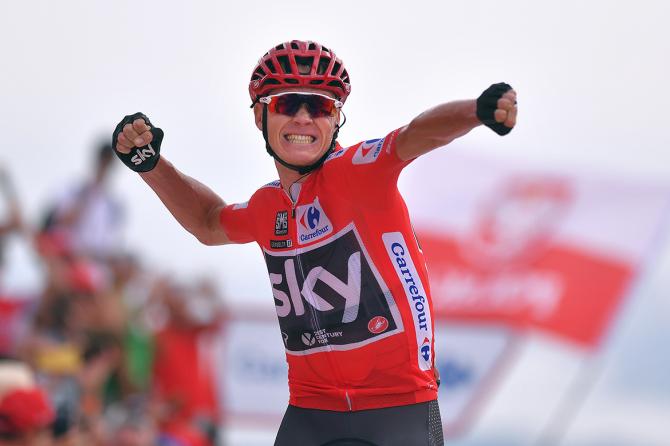 (AP) – Four-time Tour de France winner Chris Froome has been required by cycling's governing body to provide information after he returned an abnormal doping test at the Vuelta.
Froome's Team Sky said in a statement that Froome has been informed by the UCI that a urine test on Sept. 7 revealed a concentration of salbutamol of 2,000 nanograms, twice the threshold of 1,000.
Sky said that the Kenyan-born rider had to take an increased dosage of salbutamol after he "experienced acute asthma symptoms" during the final week of the race.
Froome said: "The UCI is absolutely right to examine test results and, together with the team, I will provide whatever information it requires."
After successfully defending his Tour de France title in July, Froome went on to win Vuelta for the first time.