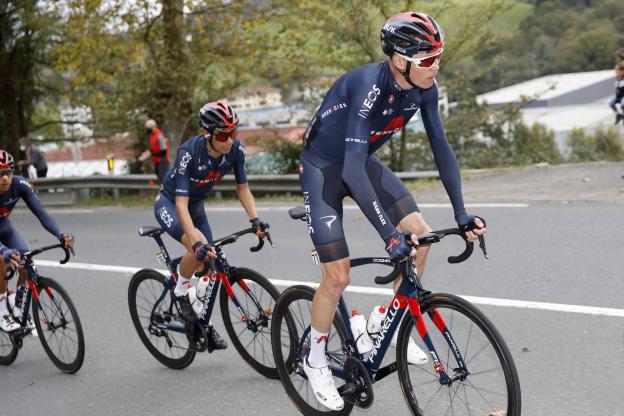 Chris Froome struggled in the opening stage of the Vuelta a Espana and was dropped on the climb of the Alto de Elgeta, still 18km from finish.
The 35-year-old said he was unsure about his condition coming into the race, as he continues to get back to peak race fitness following his crash in Criterium du Dauphine last year.
"For me personally, I got a bit caught out coming into the penultimate climb and started pretty far back and was stuck behind the crash but I'm really happy to be here and to be racing a Grand Tour again after two years of not doing any Grand Tours," Froome said after the opening stage.
"I'm just going to take the race day-by-day and try and do as much for the team throughout the race."
"My sensations are good but I'm still missing a bit of that top-end from not having raced much but it's definitely an improvement and I hope to keep building later into the race."
"It was a great day for us with Richard coming second. He's right up there in GC and he's our team leader here. We're going to be helping him as much as possible throughout the race to try and get us the overall victory."