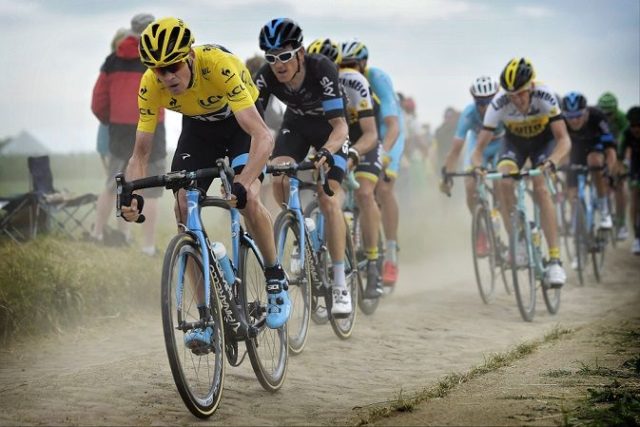 Chris Froome turned down the use of a therapeutic use exemption during the second of his three Tour de France wins, the Briton has revealed.
Froome, who was granted TUEs in May 2013 and April 2014 to treat asthma, was told he had a condition that required a TUE during the 2015 Tour. "I didn't feel having a TUE in the last week of the Tour was something I was prepared to do," he said. "It did not sit well morally with me."
In 2013, Froome's TUE allowed him to use prednisolone for his asthma for a week before winning the Criterium du Dauphine, while in 2014 he took it for a week during the Tour de Romandie, as he defended his title.
Since hacked information was released in September, Team Sky has come under fire for TUEs granted to Bradley Wiggins for three corticosteroid injections before the 2011 and 2012 Tours de France and the 2013 Giro d'Italia — as well as the mystery surrounding a package delivered to the team at the 2011 Critérium du Dauphiné.
Froome, who is aiming to win a fourth Tour this year, said, "The fact that we're having that debate about authenticity means there's a problem with the system. I think WADA need to tighten their regulations around TUEs, so they're not something that we question, their legitimacy. It's not good for sport in general The fact that we're discussing the validity of results, that brings it back to the authorities, it is something they need to tighten up on so that there aren't questions being asked anymore."