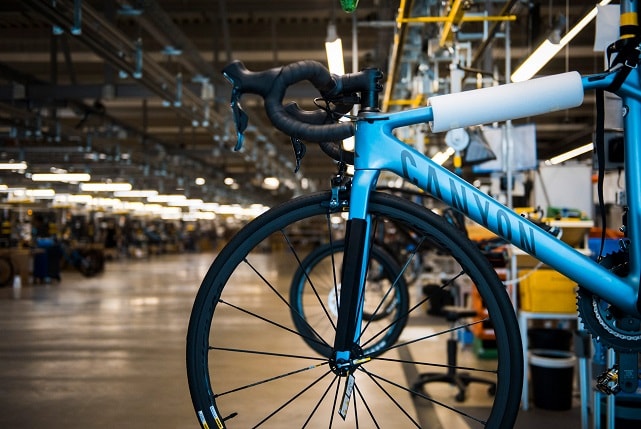 After a long wait, Canyon Bikes finally announced the launch of its consumer-direct online marketplace for the USA.
The German direct-to-customer bike brand has opened shop in Southern California, where they will service United States customers from offices in Carlsbad and their warehouse in Chino. The Canyon USA website officially went live Tuesday.
The company has brought on former Specialized manager Keith Hnatiuk as its director of operations, former Castelli USA sales manager Katie Araujo as inside sales manager, and international IT expert Malek Awar as its IT manager.
Canyon has also brought on eight inside sales agents and four bike mechanics as well.
"Whether it's Keith's insights, Katie's drive, Malek's technical support, or the diverse skills of the rest of the staff, we are set up Canyon USA to be the best bike company," said Blair Clark, the president of Canyon USA.
For now, less than 20 percent of Canyon's full line-up is available in the U.S. though that number will likely grow as Canyon's U.S. operation continues to expand.
The bikes are still assembled in Germany and still abide by Canyon's somewhat controversial direct-to-consumer business model which drastically reduces the bikes' price tags.