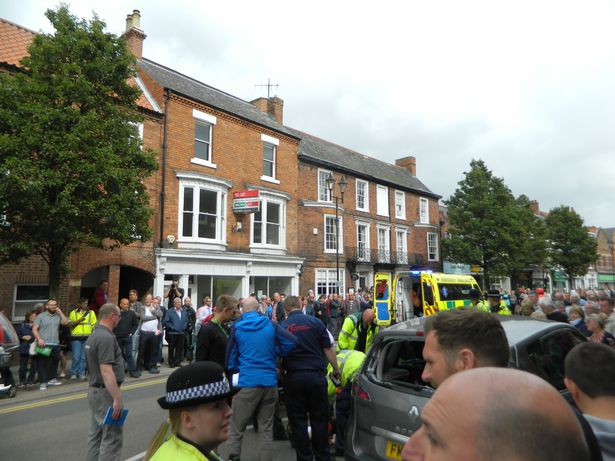 Brent Bookwalter has been taken to hospital after Tour of Britain cyclists crashed into a car parked around a corner.
With just under 46km remaining on stage 4, the peloton turned a sharp bend and around ten riders could not avoid the car left in a disabled bay and smashed into it.
https://youtu.be/FEFN-b4PLRU
One witness of the accident said: "About four or five of them came round the corner onto Grove Street and all piled into the back of a parked car outside Topkapi – one went through the back windscreen of the car. It was shocking to see – he's lucky to be alive."
Brent Bookwalter was forced out of the race. He appeared to have sustained the worst injuries in hitting the vehicle.