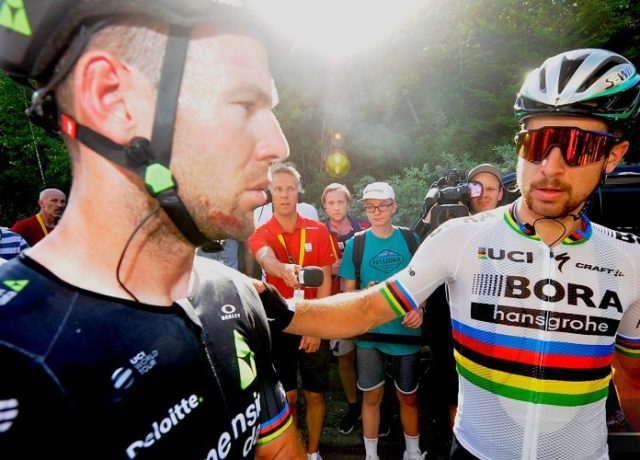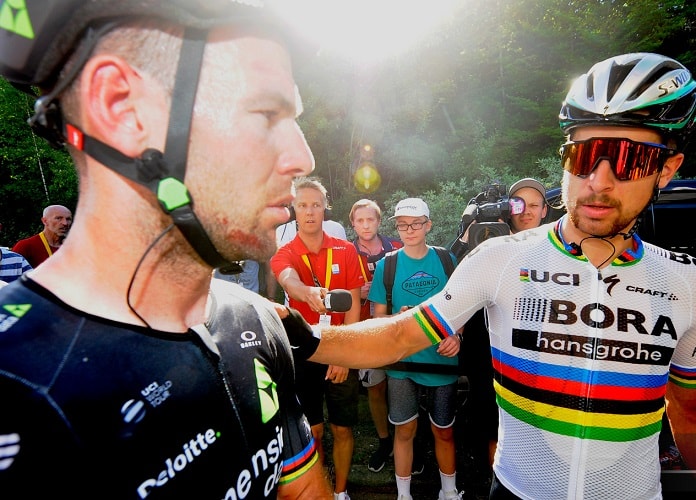 Peter Sagan was disqualified from the Tour de France, according to article 12.1.040/ 10.2.2. (irregular sprint). In a press statement issued late Tuesday, Bora-hansgrohe have made an official protest to the UCI about the expulsion of the world champion.
In a press statement issued late Tuesday, the team said, "The team disagrees with the decision and protested it officially."
"Peter Sagan rejected to have caused, or in any way intended to cause the crash of Mark Cavendish on the final 200m of the stage. Peter stayed on his line in the sprint and could not see Cavendish on the right side. The team applied for a redress of Peter Sagan's result in stage 4".
"In the sprint I didn't know that Mark Cavendish was behind me. He was coming from the right side, and I was trying to go on Kristoff's wheel. Mark was coming really fast from the back and I just didn't have time to react and to go left. He came into me and he went into the fence. When I was told after the finish that Mark had crashed, I went straight away to find out how he was doing. We are friends and colleagues in the peloton and crashes like that are never nice. I hope Mark recovers soon.", said Sagan.