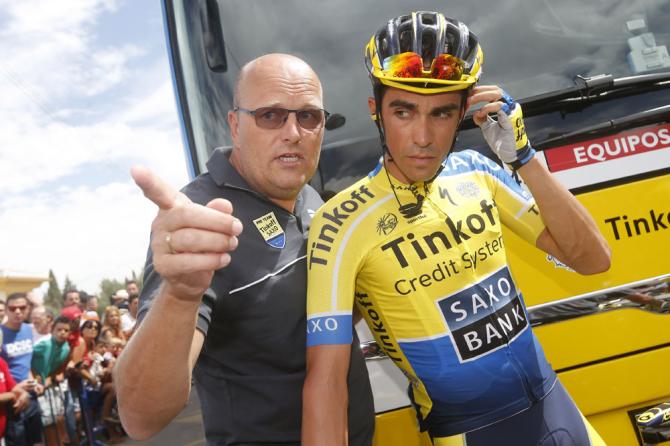 Bjarne Riis is back to managing a WorldTour team as he took the role of team manager with NTT Pro Cycling, the 2020 iteration of the squad formerly known as Dimension Data. 
NTT have announced that Virtu Cycling will acquire a minority share of the team to improve the squad and continue to promote the Qhubeka Charity.
"The parties have agreed a deal which sees Virtu Cycling invest in one third of the shares of the operational company behind NTT Pro Cycling," said the team through a press release. "Together, the partners will seek to continue the development of the team from both a sporting and an organizational perspective, with a view to long term sustainability and success into the future.
"This partnership naturally sees the continued commitment and support of the Qhubeka Charity, which incredibly distributed its 100 000th bicycle in 2019. Virtu Cycling is co-owned by former Tour de France winner, Bjarne Riis, and businessmen and entrepreneurs, Lars Seier Christensen and Jan Bech Andersen. Riis will take on the role as Team Manager of NTT Pro Cycling and will build on its sporting development, together with its sporting staff and the technology-driven approach to performance."
Former winner of the 1996 Tour de France, Bjarne Riis said: "We have had some thorough and fruitful talks and meetings with [NTT founder and team principal] Doug Ryder on the team's future and potential.
"I'm really looking forward to our collaboration and to take one the sporting leadership of the team in this new setup.
"I have nothing but admiration for what Doug has built and achieved with this team, starting on the Continental level onwards to become a WorldTour team, for his contribution to cycling nad his work and support for the Qhubeka charity."