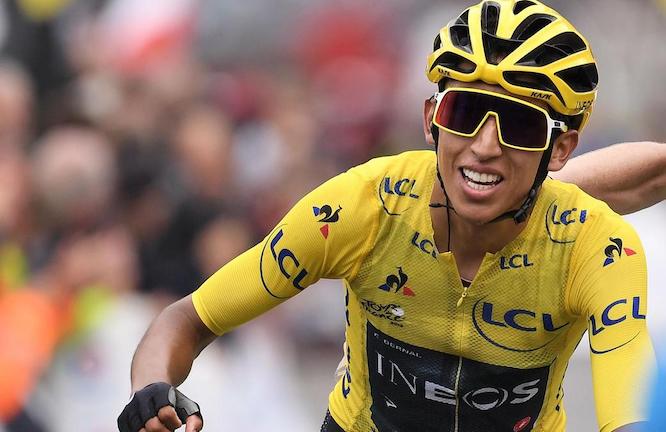 Egan Bernal, Vincenzo Nibali and Michal Kwiatkowski have all decided to skip the World Championships in Yorkshire next weekend.
"Bernal had been included by coach Carlos Mario Jaramillo among the eight riders selected along with Nairo Quintana, Fernando Gaviria, Álvaro Hodeg, Sebastián Molano, Sebastián Henao, Esteban Chaves and Daniel Martínez," said the Colombian Federation in a statement.
"However on Monday, the closing day of the registrations with the UCI, the talented Team Ineos rider decided to decline selection, which is why Betancur, entered in the pre-selection, took his place."
Vincenzo Nibali has been selected as part of Italy's eight-man team but then admitted he was not in the form needed to represent his country with 'respect'.
"The Italian Azzurra jersey is sacred for me. You have to show respect." Nibali told La Gazzetta dello Sport. "I'm not on top form and so it's not right that I take someone else's place."
Michael Kwiatkowski won't be in attendance for the Polish national team either after admitting he was not in shape to challenge at the race.
"I feel to much respect for this jersey and Polish eagle to start in the UCI Worlds 2019," he wrote. "After the Tour de France, I said that my body called for a break. A real one. Since then I've not been chasing any results. I truly needed that. I will keep my fingers crossed for Polish team at Yorkshire."