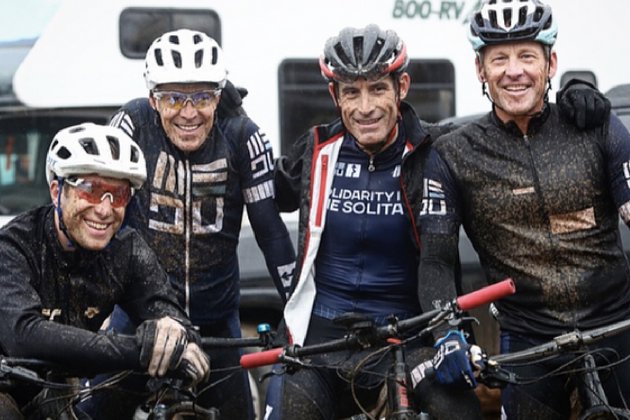 Lance Armstrong and former US Postal team-mates George Hincapie and Dylan Casey were back racing again this weekend, finishing in 86th place in the '24 Hours in the Old Pueblo' relay race.
The race is not sanctioned by USA Cycling, leaving Armstrong free to particiapte. The event took place near Tuscon, Arizona.
"It's a killer vibe, really, not like anything else I've done before," Armstrong said. "We rode yesterday and the weather was pouring rain, cold and miserable. Now because of the rain the course is perfect."
Armstrong and his buddies finished 24 Hours in the Old Pueblo third in 2017, but the team seemed to take things a little less seriously this time round, finishing in 86th place.
The course was 25.5km long and consisted of desert singletrack, fire road, and some very rocky terrain. There were 375 metres of climbing per lap.