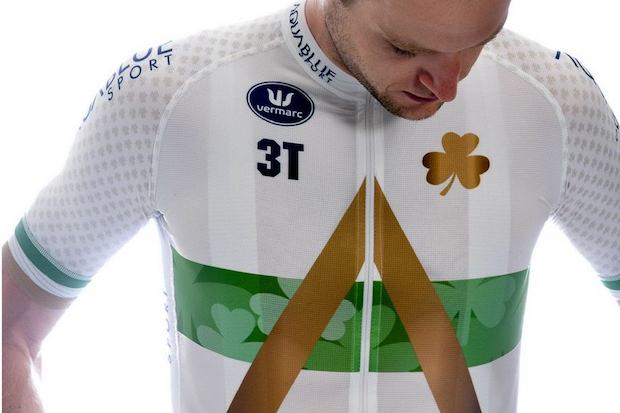 Aqua Blue Sport have pulled out of the Tour of Britain, informing the organisers with less than a week to go before the race starts on Sunday.
A statement released by the team confirmed it would not continue in 2019. It was assumed, though never stated in the team's press release, that the squad would see out the current season.
Team chiefs cited the difficulty in securing invites to the biggest races on the calendar as the primary factor for the decision to fold.
Irish millionaire Rick Delaney launched the team in early 2017 with an ambitious vision to become self-sustaining through its cycling products, e-commerce site.
The team also blamed the failure of a planned merger with Verandas Willems-Crelan for its decision not to apply for a renewal of its licence.
"Over the past weeks we had formed the basis of an agreement many times but unfortunately common sense did not prevail," read the team statement.
"We believed on numerous occasions the deal was so far advanced it was a foregone conclusion that a partnership would be achieved. Today we now find ourselves in a position where we can categorically state that all negotiations have been terminated."
"We have made some fundamental mistakes and errors of judgement ultimately bringing our 'on road' ambitions to an unfortunate end," the statement read.
"We are not going to give up with our passion of becoming a sustainable cycling team and will continue to grow and develop our e-commerce platform."