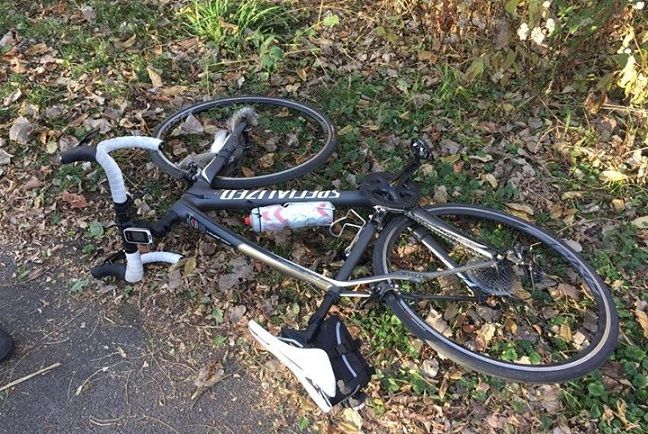 From the 'you cannot make this up' department, a local politician who recently publicly called for a crackdown on troublesome squirrels was crashed while riding his bicycle, when a squirrel crossing in front of him was caught in his front wheel.
Out cycling on the Cal-Sag Trail, in Chicago, Howard Brookins was jumped by a kamikaze squirrel that leapt into the front wheel of his bike and lodged himself in the spokes, sending the alderman flying over the handlebars.
The attack cost the squirrel its life and left Brookins needing surgery and other treatment for a broken nose, a fractured skull and five or six teeth that were knocked out in the accident.
But Brookins, who got out of hospital Thursday and posted a photo of his mangled bike with the squirrel trapped in the wheel, can see the funny side.
"I can think of no other reason for this squirrel's actions than that it was like a suicide bomber, getting revenge," he said Monday as he began what his doctors have told him will be a monthslong recovery, including further surgeries.