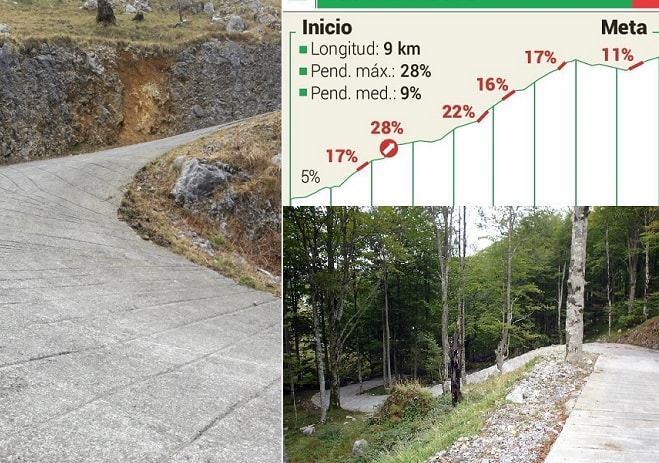 Located deep in the mountainous countryside of Cantabria in the north of Spain, Alto de los Machucos could cause just as much damage as the better-known Alto de l'Angliru.
The reason is that hidden within its nine per cent average gradient are some brutally steep slopes that ramp up to between 28 and 31 per cent.
Los Machucos isn't long — 7.2km at 8.7 percent — but what it lacks in distance, it makes up for in punch.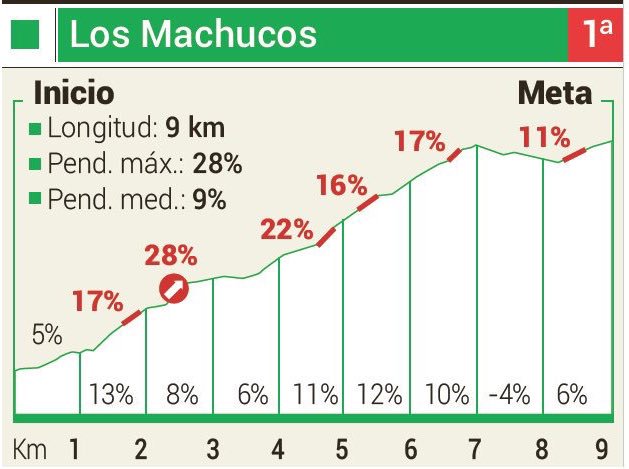 The road is so steep that at parts the ground are concrete slabs instead of the usual asphalt.
Adding to the riders' difficulty will also be the narrowness of the road. At points the road is only wide enough for two abreast, which will be made even more difficult if spectators are allowed onto the climb.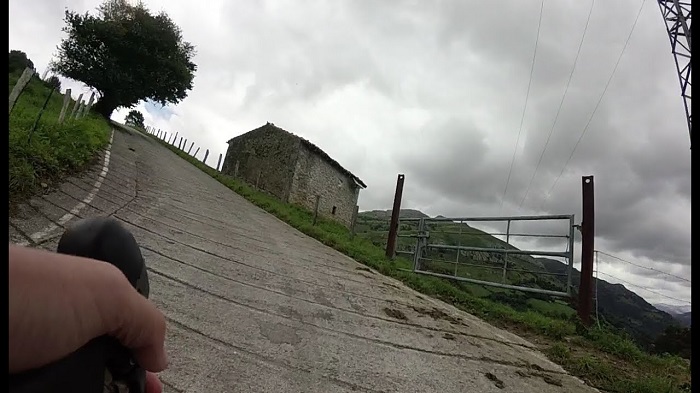 Riders will turn directly into a wall at the  of the climb, with the first kilometer hitting sections as steep as 26 percent. The next staircase hits a 25-percent sector. After a second false flat, it grinds up an unforgiving 3km stretch averaging over 10 percent.
Finally, like on the Angliru, the riders can enjoy a short donwnhill section towards the finish, before a flat-ish run to the line at the Monumento Vaca Pasiega.