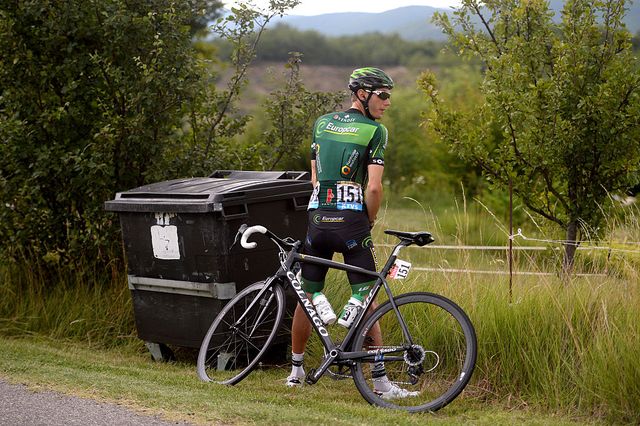 Alexandar Richardson has been fined more than €800 after a picture emerged of him urinating in public during Tour of Britain.
Well, cyclists urinating in public during races is something common in the peloton but unfortunately for Richardson, it was not 'just' by a random passer-by who caught the fine moment. It was the mayor of the city of St. Ives. His picture ended at the race officials, who were far from satisfied with Richardson's toilet choices.
"A complaint was received from the Mayor of St Ives, who produced a picture of the rider Alexandar Richardson urinating in public, which subsequently found its way onto several social media channels. This is unacceptable behaviour", a statement released by the race organisers said.
The situation in the Tour of Britain is not the first time the 31-year-old Briton has been on edge with the cycling law. In fact, he was one of the first riders to receive a sanction for sitting incorrectly on the bike after the UCI changed the rules earlier this year.