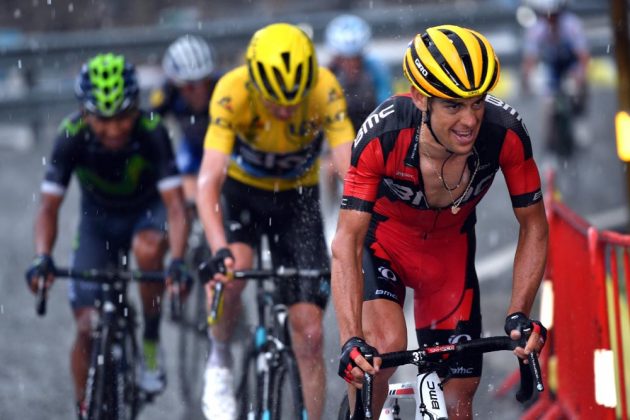 BMC Performance Manager Allan Peiper believes Richie Porte has what it takes to win next year's Tour de France.
"Obviously we missed him at the end of the season but he finished in the top ten of the points ranking after not racing since the Tour de France which is really good, but I do not see it as being disadvantageous," said Peiper.
"This year we finished fifth in the Tour de France, some bad luck happened on the first day and we lost a minute and a half, which probably cost him second place. Also with the crash with Chris Froome they lost time and all the rest of it. The big thing for me is that as a team we now know and we believe that he can now win the Tour de France, if you can finish second, you can finish first."
"He broke his collarbone at the Olympic Games, he had some time off recovery from that, there was no point starting to train again for this season as it was only gong to be for three weeks longer," Peiper said.
"He has already started training now building up towards the Tour Down Under which he wants to win.
A change in tactics for the team in 2017 will be having only one leader, instead of the multiple options as in the past, including a Porte-Van Garderen duo leadership this year.
"We are building a team that focuses on him, he is the only leader and I think the most important thing which is critical is that Richie believes it – everything needs to go perfectly to win the Tour de France."