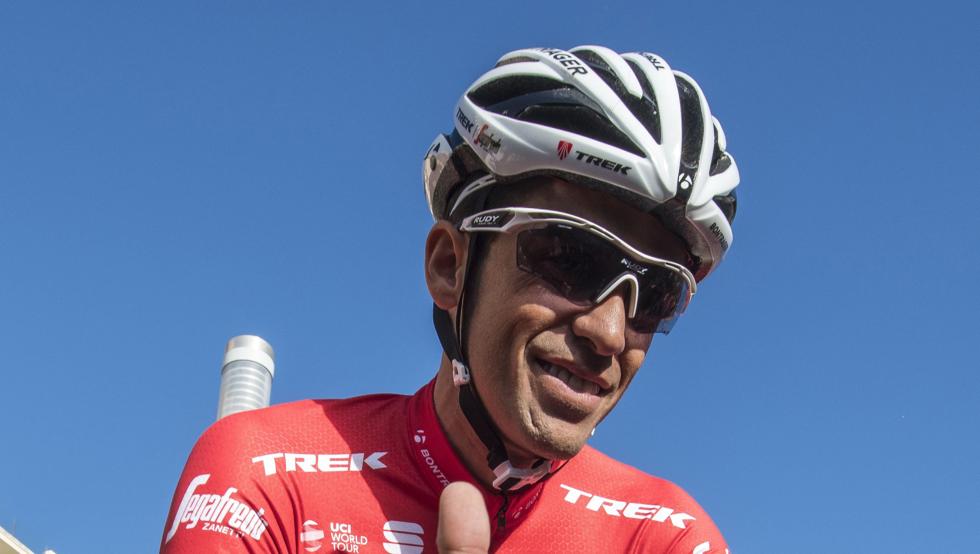 Alberto Contador insisted on Saturday he is unconcerned at his inability to win a race this year after a series of second place finishes.
The two-time Tour de France winner heads to the Criterium du Dauphine, which starts on Sunday looking to step up his preparation for the Grand Boucle.
"I'm happy with what I've done this year. For one reason or another I've found myself in second place. If I was at the start of my career, I'd certainly see it differently, but what's most important is being satisfied with my form," said the 34-year-old, a seven time winner of Grand Tours.
Already this season he was second overall at Paris-Nice and the tours of Andalucia, Catalonia and the Basque Country — the latter three all won by his compatriot Alejandro Valverde.
"After the Tour of the Basque Country I took some rest (two months) and I've got back into it step by step," said Contador. "Everything's in place, I've been able to prepare well."
Like Contador, Chris Froome has yet to win a race this year but he is aiming for a record fourth overall success at the Dauphine.
Each time he's won the Dauphine — 2013, 2015 and last year — Froome has gone on to win the Tour as well. But Contador doesn't believe Dauphine success automatically marks out a rider as the overwhelming Tour favourite.
Contador has never won the Dauphine — he was second in 2010 and 2014 — but has nonetheless won the Tour twice.
"Rather than thinking about winning, I prefer to concentrate on having a good race, improving my form. I'll try hard, look at the stages one after another. Of course, if I have the chance to win, I'll seize the opportunity.
"Some people need to win for confidence, for the psychological aspect — but that's not my case. The Dauphine and Tour de France are two different races."