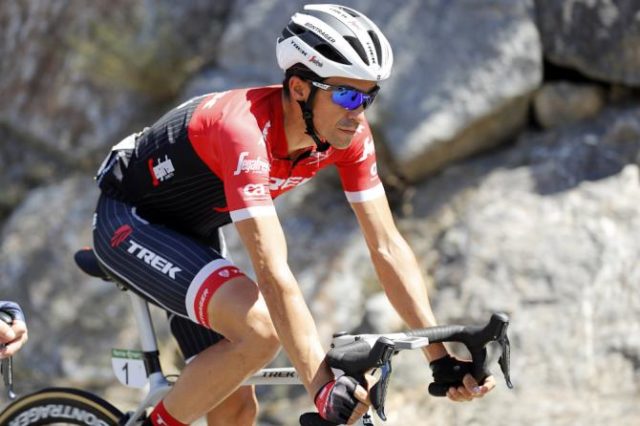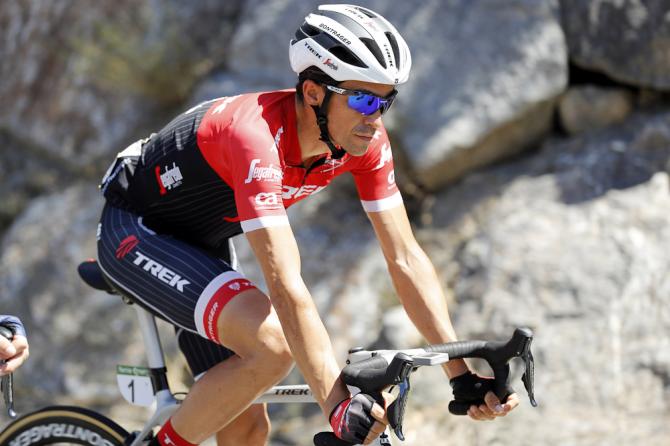 Alberto Contador rebounded from the stomach ailment that plagued him the past few days to lead an elite group of four general classification contenders across the finish line in stage five at the Vuelta a Espana Wednesday.
When Chris Froome (Team Sky) accelerated with 500 meters to go, an attempt to drive the final nail into the coffin, Contador was the first to react and immediately grabbed his wheel. He then moved around the race leader and led a rapid pace home with only Froome, Esteban Chaves (Orica-Scott) and Michael Woods (Cannondale-Drapac) for company.
"My feelings were a lot better than the previous days, closer to how I was feeling before coming here," said Contador. "But we didn't have the responsibility to carry the weight of this stage, and it was a short, explosive climb, not the long climbs that await us in the 2nd week mostly, so we should not be too euphoric either.
"It is already a good thing that I have recuperated a bit of my sensations, but for the GC, the truth is that it will be complicated. And like I said let's not be too euphoric just because of today's performance. The most important thing now is to recover and then we can analyze the best way to tackle the rest of the race."
"For me, personally, I am happy, and I am touched by the public and their incredible affection and support. It's really impressive. They really make me feel at home, and I can only thank them for that. And, like I said before, even if I didn't feel well and not at all at my level the last days, I said I wanted to enjoy my last Vuelta, and I am determined to do so."