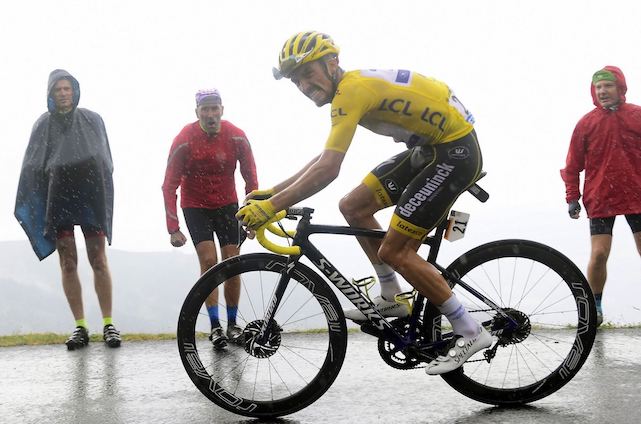 After a stellar season that included a monument win at Milano-Sanremo and 14 days in the yellow jersey, Julian Alaphilippe has pulled out of the final races on his schedule for the year.
The French rider was set to start in Milano-Torino and Il Lombardia, the last Monument of the season, but has decided to finish his season right away.
"I am really sad to tell you that I will not be racing Milano-Torino and Il Lombardia this week and that my incredible 2019 season has come to an end," he announced.
"I've worked really hard to try and be at my peak for a third time this year, having raced hard at the classics and Le Tour. But I knew at the worlds that my form is short of where I would like it to be."
"It makes sense that I start my post-season recovery now, in order to be in the best possible shape for the start of next year," he said, before finishing: "2019 is a year that I will never forget… I can't put into words how special it was to share all these beautiful moments with you all!".