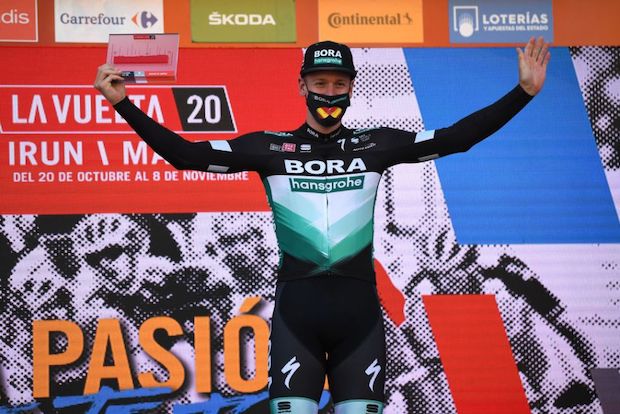 Pascal Ackermann will not make his debut in the Tour de France this year after he wasn't selected in the Bora-hansgrohe squad, where Peter Sagan will be the leader for the sprint stages.
"I am beyond disappointed", said the German sprinter. "When I signed my current contract I was told that I would ride the Tour this year."
"Without this promise, I would not have signed the contract at the time. Ralph Denk was always a man who kept his word, but he definitely hasn't now. I am more than disappointed I must say. "
The Bora-hansgrohe manager said in the selection message that Ackermann does not yet have the desired level to make his Tour debut. But according to the German sprinter, who has not yet won a sprint this year, it is different.
"If I wasn't in shape I would understand. But you can see from my data that this is not the issue. Denk and the team know that too. That is why I am so disappointed."