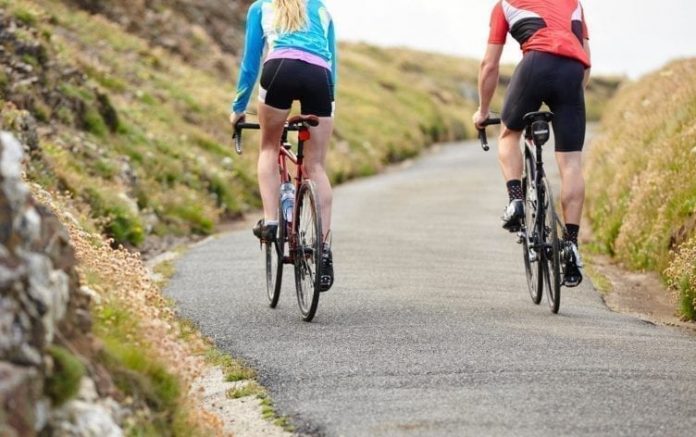 Cycling and sports betting are two things that seem to go hand in hand. The world's most significant cycling events are super fun to bet on and attract millions of viewers. As the sport has grown, so have the opportunities for gamblers to get involved. While we're currently seeing a change towards digital in the desktop vs mobile betting scene, many people support both sides, making for an exciting space full of enthusiasm.
In this article, we'll look at the history of cycling and betting, what you need to know when betting on cycling, and what events you should be aware of.
What's the history of sports betting and cycling?
The history of cycling and betting is long, with the first professional cyclists emerging in the late 1800s. Early on, there wasn't much money to be made in the sport, and most riders were just trying to make a living. But as the sport grew in popularity, so did the prize money and sponsorship opportunities for cyclists and teams.
By the early 1900s, some big races with sizable purses already existed, and gambling on these events became commonplace. The Tour de France is by far the biggest race in cycling, and it's also one of the most gambled-on sporting events in the world. The race attracts huge crowds every year and generates massive media coverage.
What things should you be aware of when betting on cycling?
Betting on cycling can be a lot of fun, but it's important to know what you're doing before placing any bets. Here are a few things to keep in mind when betting on cycling.
Cycling is a very unpredictable sport
Don't expect to win every bet you place. There will always be upsets and surprises along the way. Stick to races that you know something about, as this will give you a better chance of making winning bets.
Pay attention to form leading up to a race
This can give you an indication of who might be strong contenders come race day. Don't get too caught up in pre-race hype surrounding riders or teams because it can often lead to people making bad bets.
Be patient when betting on cycling
Good odds can often be found closer to race day as more information becomes available. Betting should be enjoyable, so don't lose sight of that while placing your bets. While we understand that you want a big win, it's all about the journey and not the destination. You'll get there, but it'll take some time.
What are the biggest events in the cycling world
There are many big events in the cycling world, but when it comes to the very best and most prestigious events, there are only three that really matter. The biggest events in the cycling world are the three Grand Tours.
Tour de France
Arguably the most famous of the lot, the Tour de France is a three-week-long race that takes place in July each year. The race covers around 3,500 kilometers, and riders have to complete 21 stages, including some tough mountain stages. If you're going to bet on any single cycling event, the Tour de France surely needs to be it.
Giro d'Italia
The Giro d'Italia is another three-week-long race that takes place in May/June each year. The race covers around 3,000 kilometers and also features some challenging mountain stages. It's an absolute killer for the racers and pushes many to breaking point, with only the very best able to complete to a high level throughout.
Vuelta a España
The Vuelta a España is the last of the three Grand Tours, and it takes place in August/September each year. The race covers around 3,200 kilometers with 18 stages, many of which are mountainous. When you factor in the late summer Spanish heat into the harsh conditions, this race can be the most difficult of the lot.
Other notable events in the cycling world include
The Spring Classics: A series of one-day races in April/May each year. These races are often held on tough courses, and the weather can be very unpredictable. They make for great events if you're a beginner, as you won't need to follow along for weeks at a time.
The Tour of Flanders: One of the most famous one-day races, held in Belgium in April each year. If you're looking for a one-day spectacle that you can bet on, this race should be high on your list – it's great fun!
Paris-Roubaix: Another well-known one-day race held in France in April each year. This race is particularly notorious for its cobbled sections, which make it extremely tough to complete and can push the racers to the limit. If you like gritty, hard races, this is a great one for you.