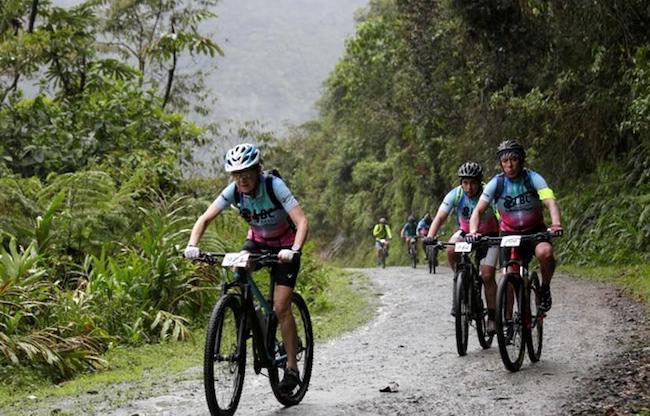 Age is just a number and this 70-year-old grandmother has only proved the fact further by conquering one of the world's most dangerous roads, Bolivia's Death Road.
Mirtha Munoz became the oldest-ever competitor to finish the 60km Skyrace. The route copies the infamous 'Death Road', which has claimed thousands of lives over the years.
The world's most dangerous road spirals skyward nearly 11,000 feet, from the country's lowland jungles to the snow-capped peaks of the Andes. Fog, rain, rockslides and sheer cliffs are main attractions.
Munoz took up biking on the advice of her family and a psychologist friend after her son died unexpectedly.
"He told me … the bike could help me get through my pain, and to rebuild," she said.
Overcoming the fog, rockslides and cliffs of the 'Death Road', however, isn't Munoz's idea of a perfect ride.
"It's a vertical climb, you go up and up and there's no rest," she admitted after finishing the race.