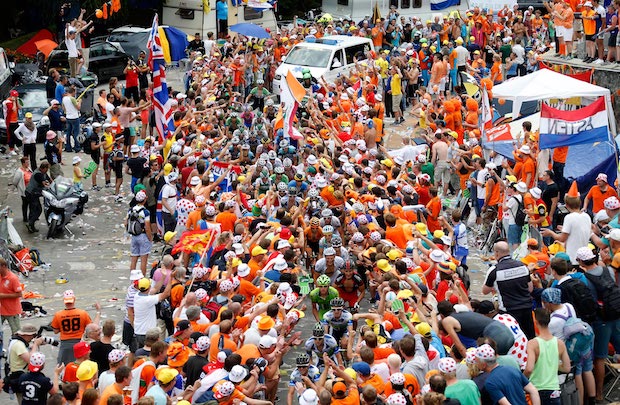 Tour de France organizers are looking into the possibility of holding the race four weeks after its initially scheduled dates, with plans for the opening stage in Nice to begin on 25 July.
The UCI has postponed all racing up until at least 1st June and while this does not directly affect the Tour, the lack of racing for races before forced ASO to consider their options.
ASO has been in contact with some of the localities hosting stage starts and finishes to gauge support for the new dates. Originally planned to run from June 27 to July 19, the proposed rescheduled Tour would instead run from July 25 to August 16.
Michel Villa, the mayor of Privas, the town where Stage 5 is due to finish on 1 July and which in common with others hosting stage starts or finishes will have had to pay between €80,000 and €100,000 for the privilege, told the Spanish news agency Efe that a delay of four weeks would not cause undue problems.
"It is not a problem for us to delay by a month if the health context is favourable by then," said Villa.
"We can maintain the planned logistics. 1 July was perfect because it allowed us to launch the tourist season, but this year everything will be delayed, and I don't think the hotels are full in August," he added.