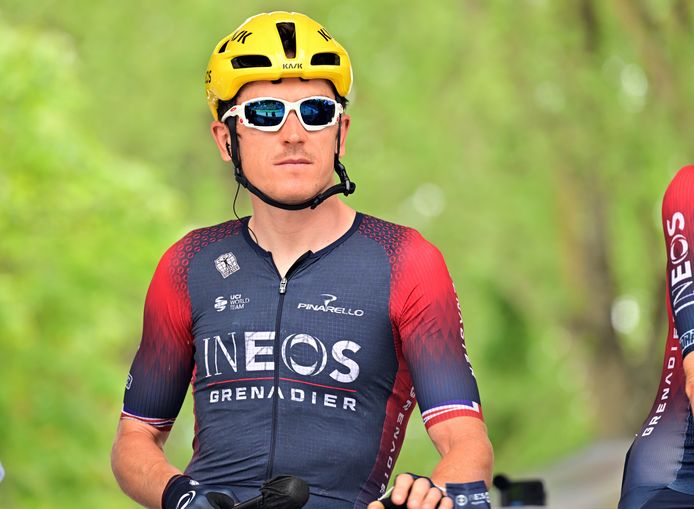 Both female and male pro pelotons travel to Australia to ride the first WorldTour races under the 'Down Under' sun.
Tour Down Under is back after being cancelled twice due to Covid-19 restrictions, and will take place in the Adelaide region from the 17th to 22nd of January 2023.
Here's the provisional startlist for the first stage race of the season.
TEAM JAYCO – ALULA
1. Michael MATTHEWS (Australia)
2. Simon YATES (United Kingdom)
3. Luke DURBRIDGE (Australia)
4. Lucas HAMILTON (Australia)
5. Michael HEPBURN (Australia)
6. Chris HARPER (Australia)
7. Campbell STEWART (New Zealand)
AG2R CITROEN TEAM
11. Ben O'CONNOR (Australia)
12. Alex BAUDIN (France)
13. Dorian GODON (France)
14. Paul LAPEIRA (France)
15. Nans PETERS (France)
16. Michael SCHAR (Switzerland)
17. Damien TOUZE (France)
ASTANA QAZAQSTAN TEAM
21. Luis Leon SANCHEZ (Spain)
22. Manuele BOARO (Italy)
23. Leonardo BASSO (Italy)
24. Fabio FELLINE (Italy)
25. Dmitriy GRUZDEV (Kazakhstan)
26. Martin LAAS (Estonia)
27. Gianni MOSCON (Italy)
BAHRAIN VICTORIOUS
31. Pello BILBAO LOPEZ de ARMENTIA (Spain)
32. Nikias ARNDT (Germany)
33. Phil BAUHAUS (Germany)
34. Kamil Michal GRADEK (Poland)
35. Hermann PERNSTEINER (Austria)
36. Cameron SCOTT (Australia)
37. Jasha Dimitri SUTTERLIN (Germany)
TREK – SEGAFREDO
41. Tony GALLOPIN (France)
42. Filippo BARONCINI (Italy)
43. Marc BRUSTENGA (Spain)
44. Asbjorn HELLEMOSE (Denmark)
45. Emils LIEPINS (not found)
46. Natnael TESFAZION (not found)
47. Antonio TIBERI (Italy)
COFIDIS
51. Bryan COQUARD (France)
52. Francois BIDARD (France)
53. Davide CIMOLAI (Italy)
54. Wesley KREDER (Netherlands)
55. Victor LAFAY (France)
56. Alexis RENARD (France)
57. Harrison WOOD (United Kingdom)
SOUDAL QUICK-STEP
61. Mattia CATTANEO (Italy)
62. Josef CERNY (Czech Republic)
63. Dries DEVENYNS (Belgium)
64. James KNOX (United Kingdom)
65. Mauro SCHMID (Switzerland)
66. Jannik STEIMLE (Germany)
67. Martin SVRCEK (Czech Republic)
ALPECIN-DECEUNINCK
71. Kaden GROVES (Australia)
72. Jenson PLOWRIGHT (Australia)
73. Robert STANNARD (Australia)
74. Samuel GAZE (New Zealand)
75. Senne LEYSEN (Belgium)
76. Oscar RIESEBEEK (Netherlands)
77. Michael GOGL (Austria)
GROUPAMA – FDJ
81. Michael STORER (Australia)
82. Miles SCOTSON (Australia)
83. Lorenzo GERMANI (Italy)
84. Reuben THOMPSON (New Zealand)
85. Laurence PITHIE (New Zealand)
86. Paul PENHOET (France)
87. Rudy MOLARD (France)
INEOS GRENADIERS
91. Geraint THOMAS (United Kingdom)
92. Ethan HAYTER (United Kingdom)
93. Leo HAYTER (United Kingdom)
94. Kim HEIDUK (Germany)
95. Luke PLAPP (Australia)
96. Magnus SHEFFIELD (United Kingdom)
97. Ben SWIFT (United Kingdom)
INTERMARCHE – CIRCUS – WANTY
101. Sven Erik BYSTROM (Norway)
102. Julius JOHANSEN (Denmark)
103. Hugo PAGE (France)
104. Gerben THIJSSEN (Belgium)
105. Taco VAN DER HOORN (Netherlands)
106. Boy VAN POPPEL (Netherlands)
107. Dion SMITH (New Zealand)
JUMBO-VISMA
111. Rohan DENNIS (Australia)
112. Robert GESINK (Netherlands)
113. Lennard HOFSTEDE (Netherlands)
114. Timo ROOSEN (Netherlands)
115. Milan VADER (Netherlands)
116. Timo VAN DIJKE (Netherlands)
117. Jos Van EMDEN (Netherlands)
MOVISTAR TEAM
121. Gorka IZAGUIRRE (Spain)
122. Imanol ERVITI (Spain)
123. Johan JACOBS (Switzerland)
124. Oscar RODRIGUEZ (Spain)
125. Ivan ROMEO (Spain)
126. Sergio SAMITIER (Spain)
127. Luis Guillermo MAS (Spain)
TEAM DSM
131. Chris HAMILTON (Australia)
132. Matt DINHAM (Australia)
133. Patrick BEVIN (New Zealand)
134. Romain COMBAUD (France)
135. Tim NABERMAN (Netherlands)
136. Marius MAYRHOFER (Germany)
137. Martijn TUSVELD (Netherlands)
UAE TEAM EMIRATES
141. Jay VINE (Australia)
142. George BENNETT (New Zealand)
143. Marc Hirschi (Switzerland)
144. Sjoerd BAX (Netherlands)
145. Alessandro COVI (Italy)
146. Michael VINK (New Zealand)
147. Finn FISHER-BLACK (New Zealand)
TEAM ARKEA – SAMSIC
151. Ewen COSTIOU (France)
152. Mathis LE BERRE (France)
153. Elie GESBERT (France)
154. Hugo HOFSTETTER (France)
155. Kevin LEDANOIS (France)
156. Lukasz OWSIAN (Poland)
157. Alessandro VERRE (Italy)
EF EDUCATION – EASYPOST
161. Alberto BETTIOL (Italy)
162. Mikkel HONORE (Denmark)
163. Jens KEUKELEIRE (Belgium)
164. Sean QUINN (United States)
165. Jonas RUTSCH (Germany)
166. Thomas SCULLY (New Zealand)
167. Lukasz WISNIOWSKI (Poland)
BORA – HANSGROHE
171. Jai HINDLEY (Australia)
172. Marco HALLER (Austria)
173. Shane ARCHBOLD (New Zealand)
174. Luis-Joe LUHRS (Germany)
175. Jordi MEEUS (Belgium)
176. Maximilian SCHACHMANN (Germany)
177. Giovanni ALEOTTI (Italy)
ISRAEL PREMIER TECH
181. Chris FROOME (United Kingdom)
182. Daryl IMPEY (South Africa)
183. Simon CLARKE (Australia)
184. Corbin STRONG (New Zealand)
185. Taj JONES (Australia)
186. Sebastian BERWICK (Australia)
187. Derek GEE (Canada)
AUSTRALIAN NATIONAL TEAM
191. Caleb EWAN (Australia)
192. Jarrad DRIZNERS (Australia)
193. Graeme FRISLIE (Australia)
194. Connor LEAHY (Australia)
195. Zac MARRIAGE (Australia)
196. James Moriarty (Australia)
197. Liam WALSH (Australia)