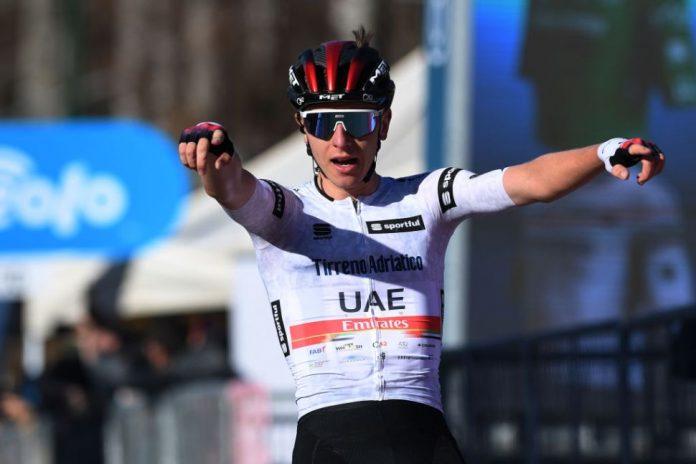 Bahrain Victorious sports director Franco Pellizotti thinks there will be relatively little left of UAE Team Emirates if you take away Tadej Pogacar. 
"We are a great team in every way, but we don't have the budget to have a Pogacar," said Pellizotti.
"Bahrain Victorious team was born just five years ago, and starting from scratch is always difficult," said the former professional. "In those first years you have to incur so many costs that you cannot attract riders with a very big name. First, we want to establish a balanced selection and structure in all sectors of the team."
Last season Bahrain Victorious took thirty victories, including Paris-Roubaix with Sonny Colbrelli. But ten other riders managed to win in 2021.
"We are not interested in a champion who wins ten games a year. We prefer that all top riders are willing to put themselves in the service of others. That is our true strength and it allows us to achieve results with so many different riders," said Pellizotti.
After ending his own career at the end of 2018, Pellizotti joined the staff of the Bahraini formation.
"When the staff is strong and close, the riders can give the best of themselves. They can think 110% about their work and nothing else. We are a great team in every way. We don't have the budget to have a Pogacar, but if you take it away from UAE Emirates, there's relatively little left."
"They do have a big budget with which they are setting up a very strong staff around this phenomenon," he refers to UAE Team Emirates and Tour de France winner Pogacar. "Let me put it this way: we are like the Italian football team Atalanta. We don't have Cristiano Ronaldo, but we have twenty players who put their heart and soul into getting the ball into the goal. We don't care who scores. The most important thing is to give everything and the riders know that too."