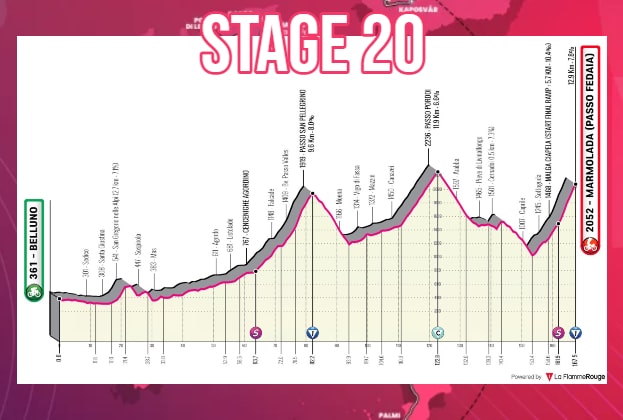 Money time for non time trial specialists. With 167,5 km and 4718m elevation this stage is the opportunity to make some difference for good climbers. Can a breakaway of excellent climbers form and hope to win? Will Richard Carapaz, Jai Hindley and Mikel Landa give it all to take some time advantage before the time trial? Sure it will be a battle as final line is top of Marmolada 2052m.
You can watch LIVE all stages of 2022 Giro d'Italia HERE or HERE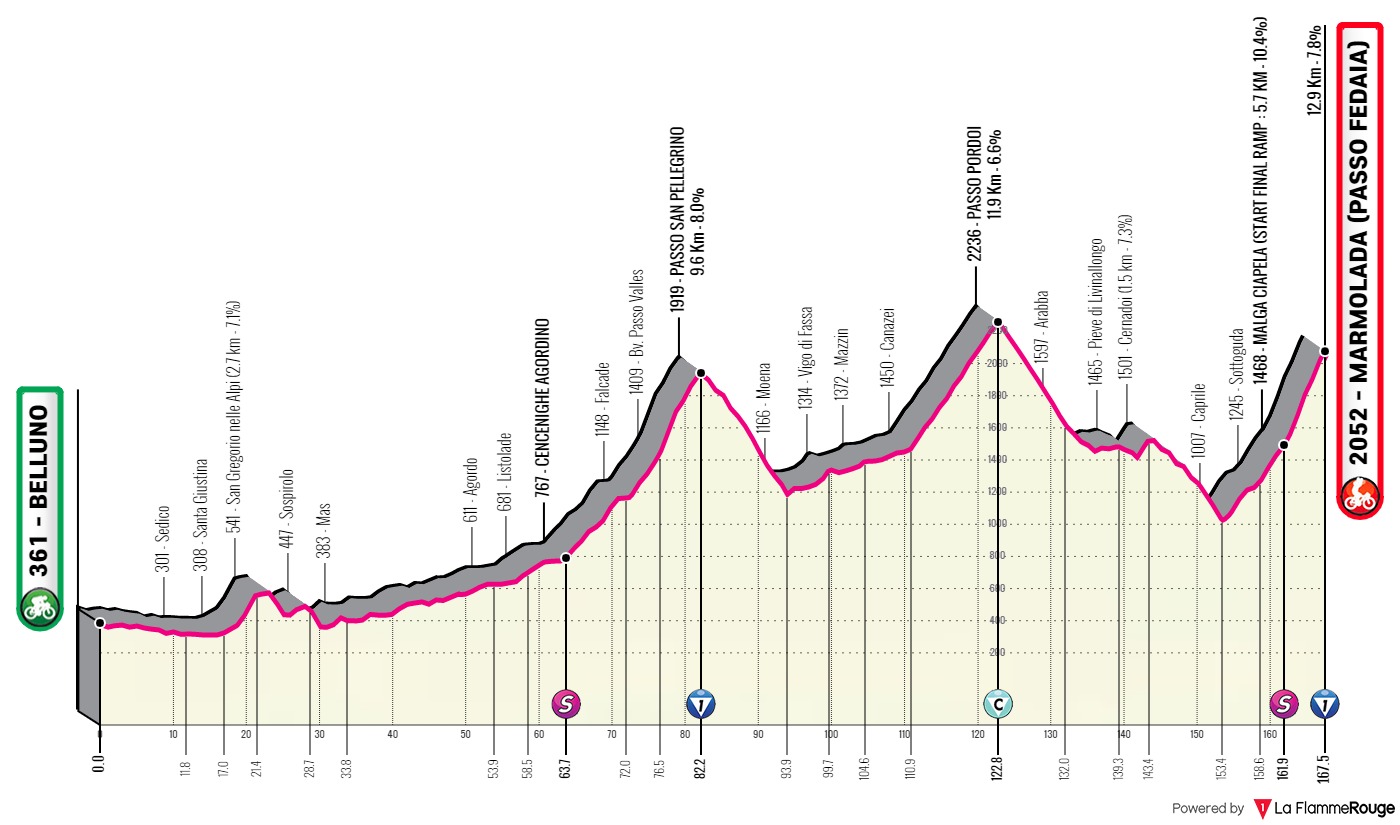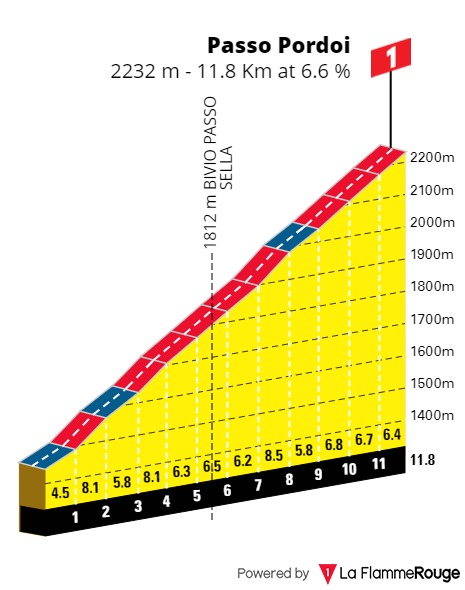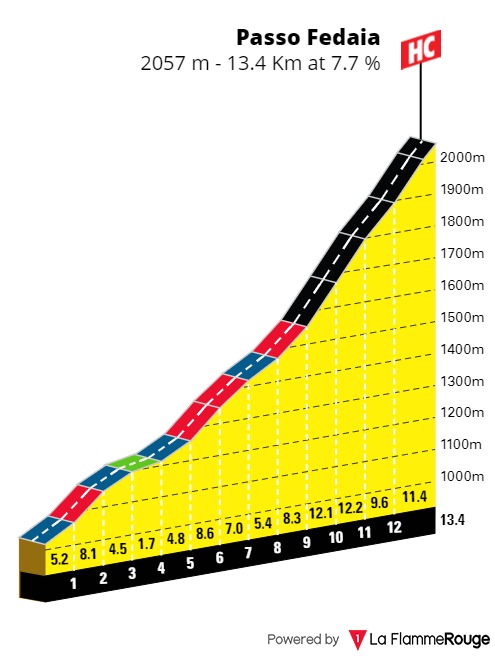 LULU
With near no flat kilometers from start, I think the GC contenders will battle for the win of this stage. Carapaz probably the most accustomed to these altitudes, but Bora-hansgrohe will give it all for Hindley win. You have no right for a bad day, or a bad minute.
CC2004
Richard Carapaz – the high altitude climbs and the cat. 1 are quite hard so can easily gain time.
Jai Hindley – Good climber but needs to gain time ahead of the time trial.
Mikel Landa – Just over minute behind in GC but needs to attack from distance.
Vincenzo Nibali – Quite a few minutes behind on GC so could attack from distance.
Pello Bilbao – A good climber who can limit his losses before the final time trial.
Mufcfaan
The big day. The fight will be among the big boys. With Carapaz, Hindley and Landa all equal. Unless, some one is suddenly spectacular it could come down to these three. Hindley has beaten Carapaz in every single sprint that had second for graps. Hugh Carthy can seize his chance here, he likes horrible percentage and looks to be in good shape finally.
Giuseppe
This is a 3 horse race, tomorrow has to be a GC day and I think Carapaz wants to win a stage (along with the overall) Hindley and Landa have yet to be dropped so they will be there barring incident. 4th choice would be Nibali, he has been hanging on and may take a flyer over the penultimate climb- would love to see it! 5th choice Dombrowski from a break and the USA needs a win!
Gsipp00
I would go with Carapaz also for stage. I still trust his team a bit more than Jai's. There is still a small possibility that some of the lower top 10 riders that have been climbing well this week can get up in front of GC group… Hirt, Carthy or Buitrago all have been top of their game.
Why is Cavendish still here to suffer through a stage like this and a time trial? I think the die has been cast for his fate in the TDF and two more stages that he can only suffer and has no chance for anything does not make much sense.
| | | | | | | | | |
| --- | --- | --- | --- | --- | --- | --- | --- | --- |
| | Lulu | CC2004 | Mufcfaan | CTT | Giuseppe | Teogoals | C1979 | Gsipp00 |
| ★★★★★ | Richard Carapaz | Richard Carapaz | Hugh Carthy | Jai Hindley | Richard Carapaz | Richard Carapaz | Vincenzo Nibali | Richard Carapaz |
| ★★★★ | Jai Hindley | Jai Hindley | Jai Hindley | Mikel Landa | Jai Hindley | Jai Hindley | Santiago Buitrago | Jai Hindley |
| ★★★ | Mikel Landa | Mikel Landa | Richard Carapaz | Richard Carapaz | Mikel Landa | Lennard Kamna | Ivan Sosa | Jan Hirt |
| ★★ | Santiago Buitrago | Vincenzo Nibali | Mikel Landa | Hugh Carthy | Vincenzo Nibali | Mikel Landa | Richard Carapaz | Hugh Carthy |
| ★ | Hugh Carthy | Pello Bilbao | Vincenzo Nibali | Vincenzo Nibali | Joe Dombrowski | Hugh Carthy | Mikel Landa | Santiago Buitrago |
Favourites (out of 40) 
35 Carapaz
29 Hindley
18 Landa
11 Carthy, Nibali
7 Buitrago
3 Kamna, Hirt, Sosa
1 Bilbao, Dombrowski