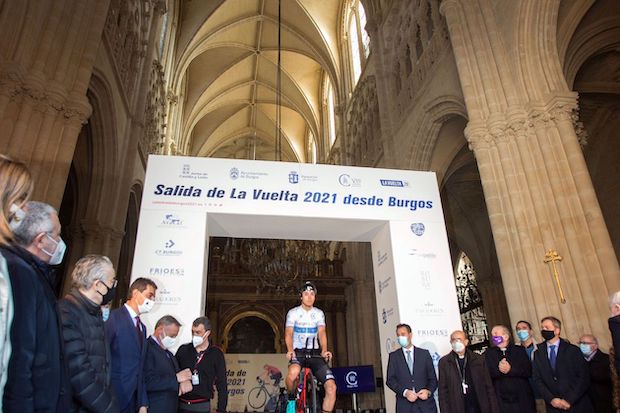 2021 Vuelta will start from an unusual place: inside the Burgos Cathedral.
"It will be the first time a cycling race starts from inside a cathedral," announced the general manager of La Vuelta, Javier Guillén.
Guillén announced La Vuelta 21 will start on August 14th 2021 with an individual time-trial from inside the Burgos Cathedral. The riders will go through the main entrance ahead of a "urban circuit" set to illustrate the "monumental character of the city". They will go past the castle before they return to the Cathedral, where the finish will also be set.
The start of La Vuelta 21 follows the innovative path that Unipublic has defended in the recent years, turning the Spanish Grand Tour into "a showcase capable of bringing the excellence of our country to the rest of the world," highlighted Javier Guillén, who has made a simile between a stage race and a pilgrimage. It will be even more acute in 2021, the Jacobean Year, since the Burgos Cathedral is one of the landmarks of the Camino de Santiago.
To present this first stage of La Vuelta 21, a first view of the time-trial has been recreated, under the watch of the famous automaton Papamoscas and with the rider Ángel Fuentes (Burgos BH), who was wearing a jersey designed for the occasion of the 800th anniversary of the Burgos Cathedral.