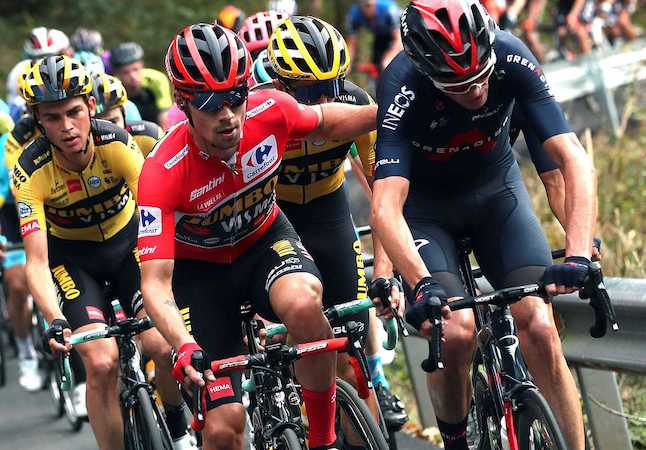 Chris Froome has declared that he is "far from done", despite the countless tweets he's received telling him to pack it in.
Thanks to @SirWiggo and @SeanKellyCC for their belief in me. I've received countless tweets telling me to pack it in already 🙄 If I quit every time things got tough during my cycling career I would have never achieved anything. Believe me when I say I'm far from done 👊 https://t.co/hQjGWO3PBA

— Chris Froome (@chrisfroome) November 2, 2020
"The preparation for the Tour de France really starts now because with the Vuelta this late the condition will carry on and become the foundations for next year", said Froome.
"It's going to be a completely different structure, and no disrespect at all to the current team at Israel Start-Up Nation, but it almost feels like we have a blank piece of paper to build a Grand Tour programme from scratch. I think that Dan Martin has a fantastic ride in the Vuelta and I think that he'll carry a lot of momentum in terms of GC ambitions into next season."
"I'm actually really enjoying this Vuelta. It's a completely different race for me compared to any other Grand Tour that I've done in terms of my own expectations and GC. That's quite nice because I'm going into stages, doing my job, and then sitting up when my work is done," he said.
"I've progressively been trying to build as the race has gone on and I've been feeling that over the last few days I've been able to contribute more than at the beginning of the race. I think that's a great sign as my legs are slowly returning step by step. I've still got a lot a long way to get back to the level I was at previously ,but it's one step at a time and I'm really happy with the progress that I've made so far.
"Throughout this season what I've felt has been missing is that top-end racing. Obviously, I spent the best part of six months off last year with the injury and then the additional time off with the COVID situation I really felt that's what was missing. So coming into this I knew that if I could just get the majority of this race in my legs then I should start to feel more like myself. That's exactly what I've found and that's really positive for me."