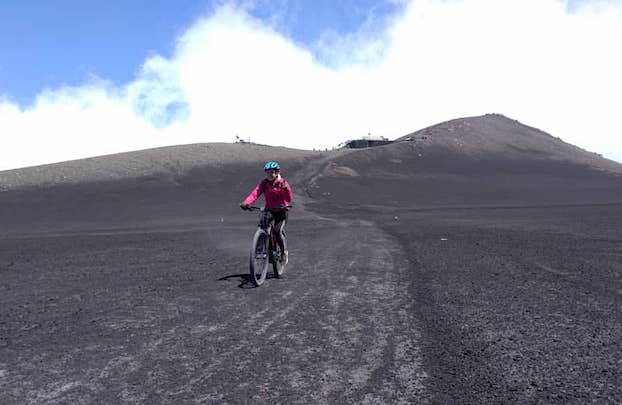 2020 Giro d'Italia could take the race on a new level as it's now expected to visit altitude on the famous Etna volcano over the some gravel-ash roads.
After the start in Budapest, Hungary, the race will visit Sicily and the Italian media reports that the proposed route for next year will take the race along a finely-packed gravel road that finishes at 2,850m.
"From a volcanological point of view the climb is technically feasible," volcanic expert Marco Neri told Meridio News. "The eruptive activities typical of this volcano remain for most of the year compatible with the race."
If the route is given the green light, it will likely be 27km starting at Piano delle Concazze.
The first 19km should take place on tarmac before turning onto the final 8.7km on volcanic ash road to the summit. The road features pitches of 22 per cent.
"In the absence of eruptive activity, the route is to be considered safe, and in fact it has been used for decades to transfer tens of thousands of tourists to the top of the volcano every year," Neri said.
"In the case of eruptive activity on the northeast crevice, obviously it would not be possible to pass. But how frequently do eruptions occur in those parts? Excluding eruptions fed by summit craters, the last lateral eruption along the northeast crevice dates back to 2002, 17 years ago. They are not particularly in high frequencies."