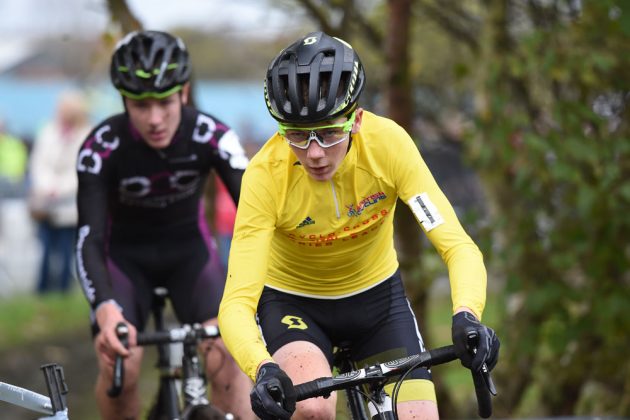 Charlie Craig, a promising young British cyclocross racer, who won the 2016 National Trophy Cyclocross Series, died in his sleep on Friday night. 
Charlie Craig, who was 2nd in the U16 National Cyclocross Championships in Britain a couple of weeks ago, was the son of well-known former pro Nick Craig.
The family has posted a message online saying son Charlie had gone to sleep and never woken up. It appears from the message that his death was discovered yesterday morning.
"Yesterday, our world fell apart," Nick Craig wrote on Facebook. "Our beautiful lovely little boy Charlie went to sleep but never woke up. I don't know what else to write just now, but he will be with his little angel niece."
"Charlie was a promising young rider who had his whole life ahead of him," British Cycling programmes director Andy Harrison said. "Everyone involved with the team is devastated by this news and, naturally, all of our thoughts are with Charlie's family."
Simon Burney, a former professional cyclo-cross racer who manages professional cyclo-cross and mountain bike teams, sent his condolences to the family and tweeted: "Right now nothing else seems important. Life is fragile."
British cyclo-cross champion Nikki Brammeier added: "This is just awful, so sad for such a lovely family, RIP Charlie".