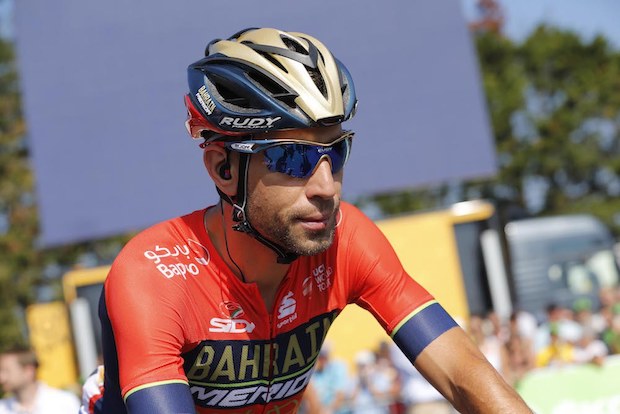 Vincenzo Nibali says he's concerned about his future after he crashed during the 12th stage of the Tour de France on a stretch full of fans that caused him to hit the deck.
The diagnose was a vertebra fracture that was fixed with surgery and racing the Vuelta marks his return, but Nibali doesn't feel like himself yet.
"What can I do here? I'm suffering like a dog," he told La Gazzetta dello Sport. "If I was someone else, with a different character, I would've already gone home, given up everything. Instead, I'm here, resisting."
"The problem is my back," he added. "When I push for long periods it hurts. As if I have tendonitis in my back."
"The worlds? There's still a lot of ground to cover before Innsbruck. Luckily so," continued Nibali. "The problem is something else. I'm not upset or disappointed, I'm worried. My back still gives me problems and I can't do much more as long as the situation is like this.
"I'm also worried for the future. The question is will it return to the way it was before the incident? I don't have answers that can satisfy me."
Nibali should be one of the Italian team's leaders in the world championships two weeks after the Vuelta ends in Madrid and the course this September 30 suits climbers like him.