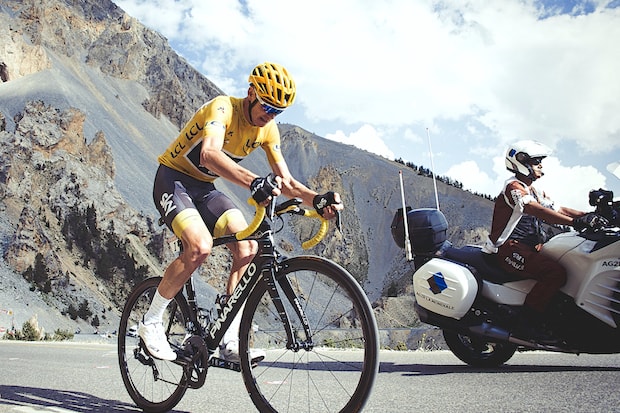 Sporting careers can be short and precarious. One minute, you can be on the top of your game performing at the top level and the next, it can all be over.
One example is Italian footballer, Pierluigi Casiraghi, who was just 29-years-old and playing for Premier League club Chelsea when a cruciate ligament injury brought his career to a sudden end. Despite undergoing 10 operations, the Italian international was unable to play again and officially retired in 2000.
Froome on the recovery trail
Chris Froome is one of the top cyclists of all time with four Tour de France wins to his name but is currently working his way back from a horrific injury that threatened to curtail his career.
It is now five months since the 34-year-old crashed his bike and suffered fractures to his hip, femur, elbow, vertebrae and sternum. He is already back in the saddle but can only cycle at a leisurely pace. He actually started riding again before he was able to walk properly, often using crutches to get to his bike. However, he is hoping to return to competitive action as early as February.
A fifth Tour de France in his sights
Despite his current predicament, there is already talk of an attempt at a fifth Tour de France title next summer. For most cyclists just competing in a Grand Tour again would be an amazing achievement. Winning another Tour so soon after such a bad crash would be miraculous. But this is Chris Froome we are talking about, a man whose past performances have often seemed superhuman.
His return to the bike was interrupted by a further operation just a few days ago to remove pieces of metal used to stabilize his bones. The removal of the plates and pins should ease some of his pain and make walking and cycling much easier. Once he is fully recovered from the latest session under the knife, he will go back to full-time training in preparation for the New Year when he hopes to start competing again.
A chance to join an elite club
A shot at a fifth Tour de France is understandable. After all, it would bring the Team INEOS man level with Eddy Merckx, Jacques Anquetil, Bernard Hinault and Miguel Indurain and cement his place in the list of cycling legends. Froome is already the second favorite to win the race with odds of +400 and wagering tips will be available on the Betfair betting blog as the race approaches.
As far-fetched as it sounds, Froome has not written himself off, insisting that contesting the Tour is his main objective. By February, his team should be able to make a better assessment of whether it is a realistic target. With the Tokyo Olympics also on the horizon, there is plenty of motivation to get back in the saddle in 2020.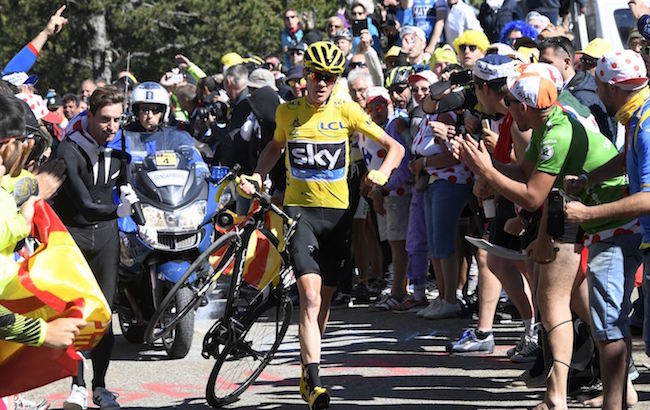 But behind all the bravado and talk of Grand Tour wins, there is the looming possibility that Froome may never be able to return to the same level or win a major race again. Froome knows that there are knows guarantees but until then, the Nairobi-born rider will put those concerns to the back of his mind and keep fighting until his body tells him to stop.