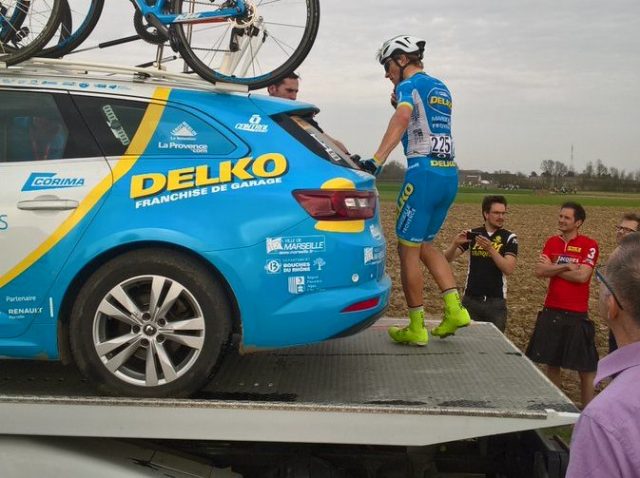 Last year, he needed organisers to open the locked velodrome gate to finish, but this year, Evaldas Siskevicius finished ninth in Paris-Roubaix.
The Lithuanian won people's hearts in 2018  when he continued in the race though he had fallen a long way behind. He was so far back that when he arrived at the Roubaix velodrome it was closed and the staff had to let him in.
Although he did get to complete his velodrome lap, he is listed as outside the time limit on the official results, scant recognition for a rider who battled to reach the finish line in one of the sport's hardest races.
A year later Siskevicius had the absolute ride of his life to record a top ten finish on the Hell of the North.
"I am very proud of Elvaldas in this race which represents a monument of cycling," Delko Marseille Provence director Frédéric Rostaing said.
"He took advantage of his perseverance that helped him finish the event last year to finish with the best this year. He deserves it!"
The Lithuanian was undoubtedly pleased with his strong performance, only the second of five editions he has completed.
"I'm so happy! I would like to thank the team and Kévin Rinaldi (performance coach) who did a tremendous job so that I get to this event in shape. I wanted to show that sportingly, I could do something else.
"The assistants shouted on the side of the road and Andy was crazy in the car. It really touched me."