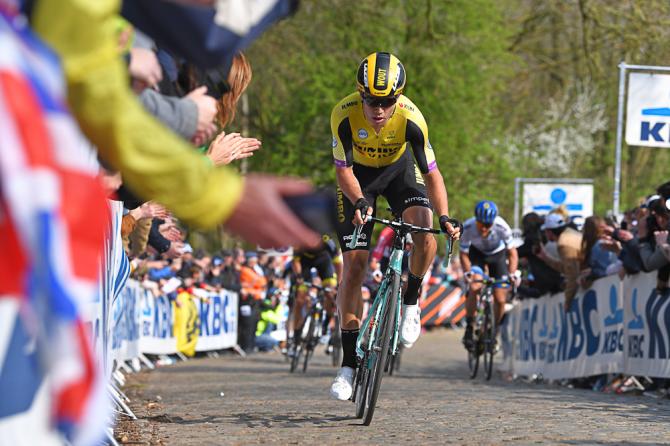 A three-time world cyclocross champion, Wout van Aert says that cyclocross created a more pressure-filled environment that the Tour of Flanders, which he first raced last season, finishing ninth. 
"Tour of Flanders is easier. Cyclocross is more stressful," van Aert said. "For Sunday there are 10-15 favorites, and the attention like this is on everyone. In cyclocross, they only talk about me and Mathieu [van der Poel], and we get all of the same questions for weeks."
"Cyclocross is stressful because everything needs to be right in the first minute, and the race is just one hour. The Tour of Flanders is a long race and so much can happen during it. I don't think it makes much sense to think too much about each race situation."
Yet van Aert shrugged off comments that he had become Belgium's best hope to win the cobbled classic.
"Actually I didn't think about being Belgium's hope. I think it's about my own and the team's ambitions that are important.
"I look forward to the race, and I try to enjoy this fact of being a favorite for the Tour of Flanders my second time," he said. "It's kind of crazy."