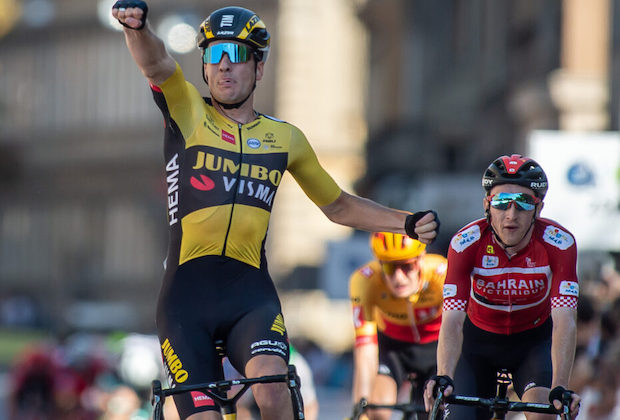 Stephen Williams won the 2021 Cro Race after he came second in the final stage of the race.
The Welshman made it through the day without any complications to finish at the top of the podium.
"You never start a day expecting for sure, but I was confident in myself and in my team who did an excellent ride, and as a team, we were fantastic all day. It was a lot harder stage than I predicted", said Williams.
"In the end, it was pretty tactical the way it all happened, but all stage, it was pretty demanding, windy, quite technical, lots of changes of directions. My teammates brought me perfectly to the circuit and gave me the best chance to stay safe and go for myself. As a team, we did a great job the whole week, and I am proud to be a part of it. This win is a team victory."
Tim Van Dijke (Jumbo-Visma) won the 6th stage as Markus Hoelgaard (Uno-X) finished second in the general classification after securing a third place finish on last stage.
Mick Van Dijke, who also represents Team Jumbo-Visma, completed the podium as he finished third overall.
🇳🇱 Tim van Dijke vince la sesta e ultima tappa della #CroRace pic.twitter.com/brkiJq0JgB

— CyclingTime (@Cyclingtimenews) October 3, 2021