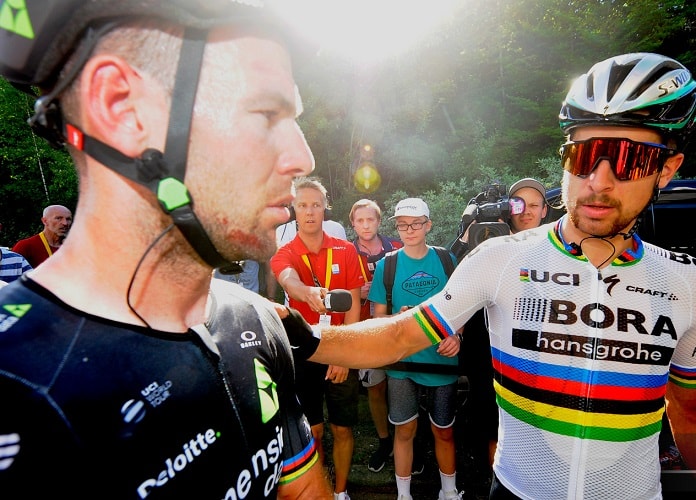 Velon tracked cyclists' power data at 10 races in 2017, including a Grand Tour, two 'Monument' Classics and the inaugural Hammer Series event.

The top spot goes to Peter Sagan's victory on stage five of the Tour de Suisse. Over an 18 second period he averaged 70.5km/h and 1220 Watts, reaching a top speed of 76.2km/h and a five second peak power output of 1417 Watts.
"Sagan caught his rivals by surprise by launching his sprint early and while others might have faded, he maintained his pace and power, which is reflected in his huge average of 1220 watts. He won by such a big margin that he was unlucky to not be given a one-second time gap over the rest of the field. An amazing performance",  it states.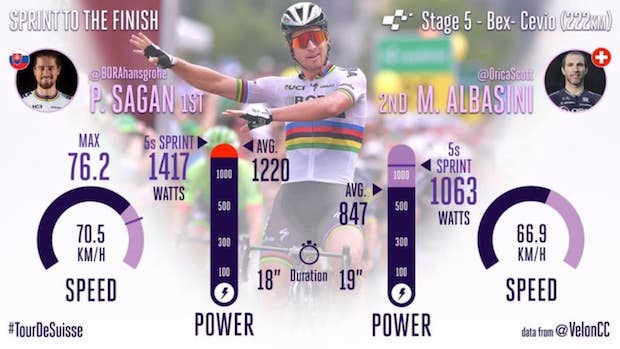 Fernando Gaviria takes the second spot in this hierarchy.
"The Colombian claimed his fourth win of the 2017 Giro with his most impressive and dominant performance so far. Whereas his average power in his previous wins had been below 1000 watts, this time it is well over. He also hits his highest maximum power of the race, as well as a top speed of over 70km/h, to seal victory with ease."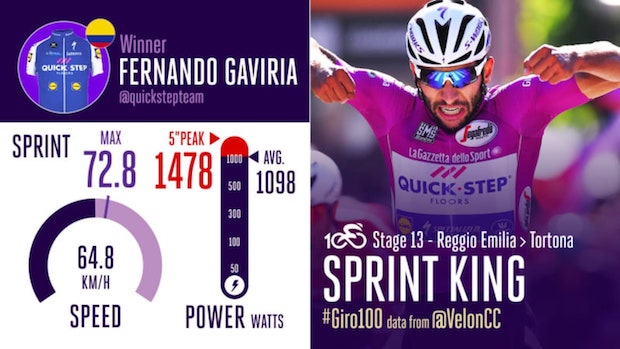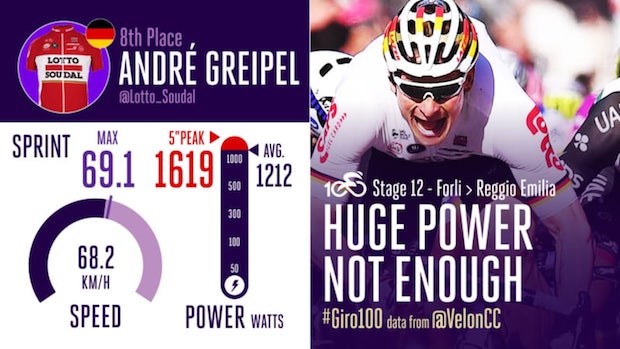 André Greipel is third with his performance on stage 12 of the Giro d'Italia.
"The power he put through his pedals in the final sprint was absolutely enormous, but because he had lost position with 700m to go, dropping down the field and becoming exposed to the wind too early in the process, it was only good enough for an eighth-place finish."