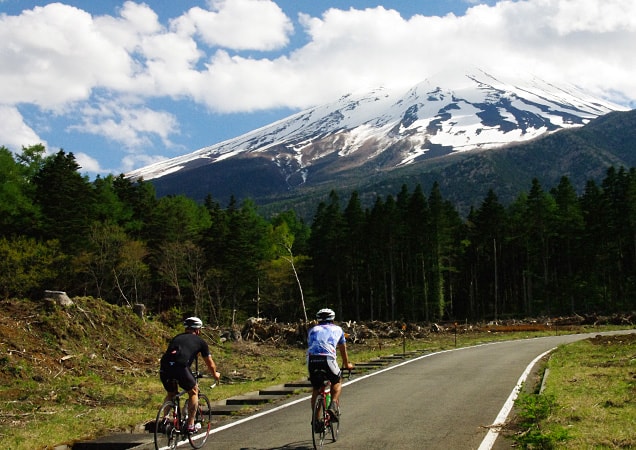 Cycling has grown since Lance Armstrong gained international acclaim in the 2000s. However, it remains a sport that still receives minimal coverage compared to others. For any new cycling fans reading, here are a few of the most popular and respected cycling events on the calendar ranked. 
1 | Tour de France
What else could be ranked #1? It's important to note that we are ranking the most distinguished event rather than the most satisfying one for the cyclist. If you ask diehard cycling fans, this event might not be their favorite event, and experts may not rank it as the best race. However, it offers one of the most famous and prestigious sports trophies in international sports, not just cycling. This is the event that even your non-cycling-fan friend knows about. 
While Armstrong's now-infamous seven consecutive tour wins made this event a mainstream annual sporting event for much of the early 2000s, it is the oldest of the three Grand Tours and was the sport's most recognizable contest long before Armstrong's controversial run. First organized in 1903, the tour has been held yearly, except for 1915–1918 and 1940–1947, during World Wars I and II respectively. Twenty-four countries have had cyclists win the Tour de France, including 36 native French cyclists, more than any other country. France more than doubles Belgium's 18 wins, the closest runner-up in the ranking.
However, France hasn't had a winner in nearly 40 years. More recently, the United Kingdom and Spain have seen multi-year stretches of winning. In 2024, the event should be as exciting as ever.
2 | Paris-Roubaix
Now we move to the races that the casual fan likely doesn't know about, starting with Paris-Roubaix. Nicknamed "The Queen of the Classics" and "Hell of the North," Paris-Roubaix is a fan favorite as one of the oldest and most grueling events on the calendar. It is almost certainly the second most recognizable cycling contest in the world, behind the Tour de France, but there are significant differences. 
First and foremost, Paris-Roubaix is a one-day event, unlike the Tour de France, which takes place over several weeks. Starting just north of Paris and ending in Roubaix, as its namesake proclaims, the 160-mile race is notorious for its unforgiving terrain, which includes cobblestone. Thanks to these lengthy and brutal cobblestone stretches, Paris-Roubaix is arguably best known for the disproportionate number of punctures, crashes, and injuries compared to other races. 
Catastrophic mechanical failures are more common at Paris-Roubaix than arguably any other race, making it an unbelievably brutal race for the riders and their bikes. It requires exceptional levels of skill and physical fitness to make it to the end, and by the end of the race, the cyclists are covered in dirt and mud. However, fans love the intensity and challenge of this race.
3 | Giro d'Italia 
A long-time favorite of cycling purists, Giro d'Italisa is an annual multi-stage cycling contest primarily held in Italy that passes through several countries. First organized in 1909 to increase local newspaper sales, the Giro is one of cycling's Grand Tours, which includes three-week-long races. After the Tour de France, it is the second most important stage race in the world and is part of the Triple Crown of Cycling, along with the Tour and the UCI Road World Championships. The Giro is typically held in May but sometimes carries into late June.
Giro d'Italia is known for its beautiful Italian scenery, the legendary Tifosi fanbase, and an inclination for chaos and mayhem. Unpredictable weather is often a factor at the Giro. Taking place in May, cyclists could find themselves riding in sultry heat or delayed by a snowstorm. 
Fans love its purity. Giro d'Italia is less commercialized than the Tour de France, feeling more like a sporting event of old with its wild fans and ordered chaos. Ultimately, the Giro finds the perfect balance between intense competition, gravitas, and beauty. 
4 | Vuelta a España
Compared to all the other cycling contests on this list, the Vuelta a Espana may be the most exciting. Known for brutal climbs, challenging terrain, and the unforgiving summer heat, Vuelta provides unpredictability and competition unmatched by its rivals. 
The race was first organized in 1935, but the Spanish Civil War and World War II prevented it until it occurred for the first time in 1955. This makes it the youngest race on this list by a significant margin. But what Vuelta lacks in history, it more than makes up for in excitement as one of cycling's most thrilling Grand Tours.
The Vuelta's course looks completely different each year, making each race unpredictable and challenging. It is more laid back than other, more hyped tours, giving it the reputation as the most relaxed of the grand tours. But this doesn't make it any easier, as the cyclists note its climbs as some of the most difficult on the calendar.
What To Look Forward To
Cycling has a long and rich history, and each event is unique, providing fans with different aesthetics, challenges, and features. Cycling fans can expect these tours to continue providing excitement, both for casual and diehard fans.