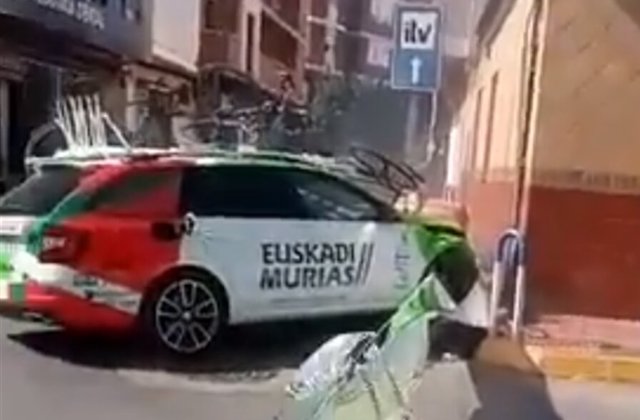 A scary incident on stage 1 of the Vuelta a Espana saw the Euskadi-Murias team car crash during the recon ride.
Footage shows the Basque team out on the course with one of their support cars beeping as it speeds round the corner, losing control and crashing into a wall.
Stewards quickly helped occupants of the car to safety – and multiple reports in Spain said no one was injured in the scary incident.
#LaVuelta19 – Euskadi Murias on the ramp, their car had an accident during the TTT recon

(video was shared in our telegram group, don't know the author. You can join us commenting Vuelta on https://t.co/zVuNKTj0UU) pic.twitter.com/XRy5P6r6t2

— La Flamme Rouge (@laflammerouge16) August 24, 2019