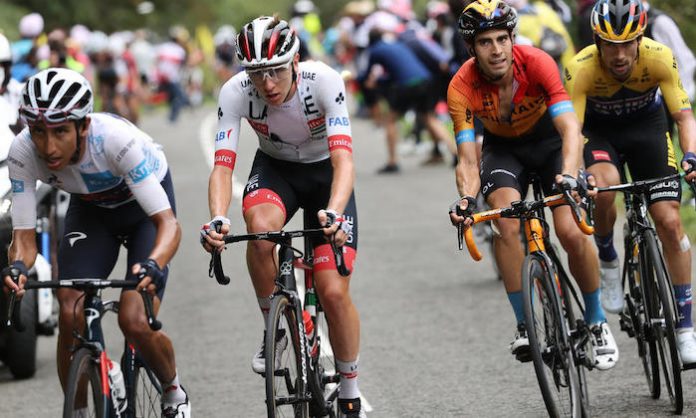 Vuelta a Espana director Javier Guillen has expressed his confidence that Primoz Roglic will defend his title against a star-studded field, competing against Egan Bernal and Tadej Pogacar.
"It's always the riders who have to announce if they're coming to a race. But given the magnificent season we're currently enjoying, and as the last Grand Tour of the year, it would be a great finale if they took part", said Guillen.
"But if you asked me if I was optimistic about Roglic coming to the Vuelta, I'd say yes. And if you asked me if I'd put money on whether he was coming, I would place that bet, too."
"In Roglic's case, it also depends on how he finally recovers from his Tour de France injuries. If he could come to the Vuelta, though, he'd be able to have the chance to fight for the overall title for a third year running."
"We're in an era of records. Look at Mark Cavendish taking 34 stage wins in the Tour. So it'd be great if Primoz could come here to try to get a third straight title."
Roglic could face off Bernal and Pogacar in the 2021 Vuelta a Espana.
"These three riders are, I believe, the most important riders in three-week stage racing right now. All of them are very competitive, and it'd be a great opportunity to see who is 'the best of the best'," Guillen said.